Posted by: Loren Coleman on June 7th, 2006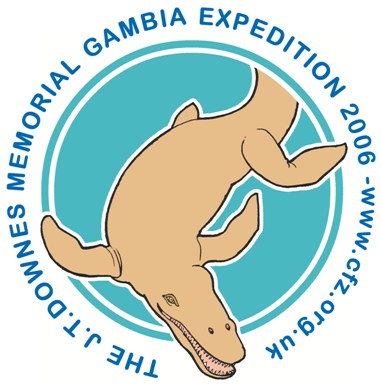 Jon Downes has announced that his Center for Fortean Zoology will attempt to track down recent accounts of "dragons" or monitor lizards in West Africa.
In early July 2006, a six-person team from the North Devon-based UK group is travelling to Gambia to investigate these folktales. They may find the trail a little cold.
Back on June 12, 1983, 15-year-old amateur naturalist Owen Burnham discovered the fresh carcass of a strange beast on the remote Bungalow Beach in Gambia. The stranded dead cryptid was around 15 feet long and looked like a cross between a crocodile and a dolphin.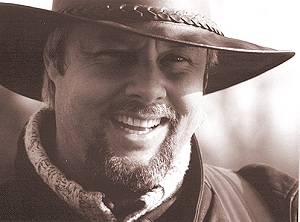 Owen Burnham is today an accomplished wildlife photographer and author on African biology.
Realizing that it was something unknown to science, Owen, a missionary's son, made detailed sketches of the creature. He and his family then buried it in the hot sand above the tide line, hoping that the dry sand would preserve the body.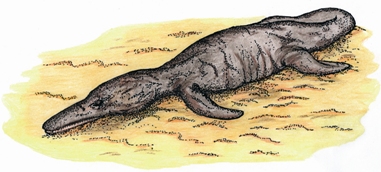 Click image for full-size version
Owen made a detailed map. But the Burnhams never re-discovered the site, and the identity of the cryptid has been a hotly debated topic in cryptozoology for years, many considering it an unknown beaked whale, a misidentified dolphin, or an unknown reptile. The Centre for Fortean Zoology has a copy of the map and intends to try to find, dig up, and examine the cryptid's body.
The group also plans to track down the source of the stories of a swamp-dwelling dragon known as Ninki-nanka. The 30-feet-long beast is said to lurk in deep riverbank holes and emerge into the swamps at night. In this way, it overlaps with the reported behavior of the Cameroon-Congolese reports of Mokele-mbembe. As recently as the early 1990s, Ninki-nanka allegedly is reported to have killed people.
Cryptozoologist Richard Freeman thinks Ninki-nanka may be a giant, semi-aquatic monitor lizard. Related to the celebrated Komodo dragon, the African reptile would be three times as long, perhaps as big as a very large crocodile. The team hopes to interview witnesses and venture into the deep mangrove swamps on the trail of the beast.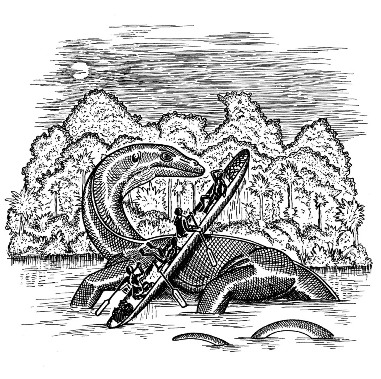 Click image for full-size version
The team members are, as pictured, left to right below:
Suzi Marsh, computer specialist;
Dr. Chris Clark, engineer;
Chris Moiser, biologist and team leader;
Lisa Dowley, first aid and security expert;
Oll Lewis, ecologist; and
Richard Freeman, cryptozoologist.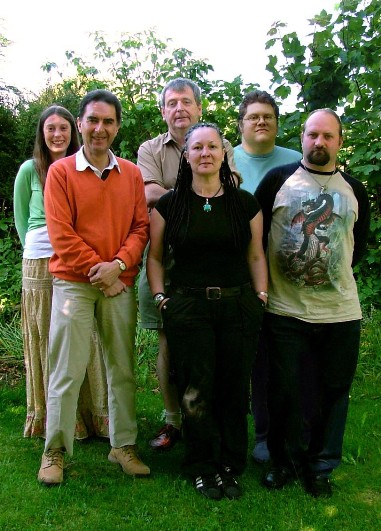 The expedition's progress can be charted on the CFZ website.
Loren Coleman – has written 5489 posts on this site.
Loren Coleman no longer writes for Cryptomundo. His archived posts remain here at Cryptomundo.