Posted by: Loren Coleman on June 6th, 2010
Due to the slow loading of all the elements of this posting, I've broken it into two parts. Here's the second section.
In John Carlucci's stabilization of the Olsen footage, please note the flexibility of the animal's neck, and notice especially, in the last still image, the water between the head and the rest of the visible body/neck.

Click on image for full size version.
The buoy in the image is this big: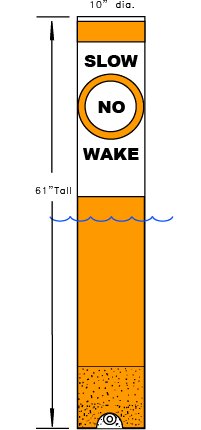 This July 2009 video analysis of the length of the object in the water was from Al.
Calculating Champ size based on triangulation of videographer location and reference points.
Frame 1022 used to establish creature size for all the 3 frames used in this calculation from Olsen Video.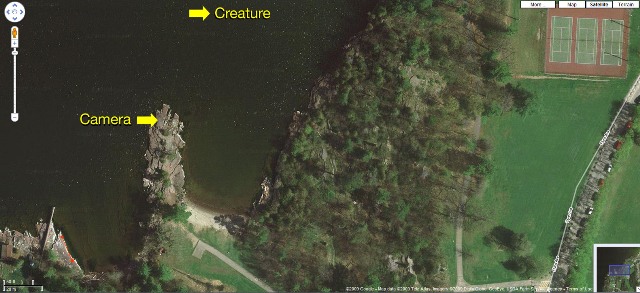 Click on image for full size version.
For reference, recall that the tennis court in this photo is 36 ft x 78 ft. The arrow for the "creature" should be closer to shore.
The following July 2009 re-examination of the footage by Al gave a more realistic take on these distances.

Click on image for full size version.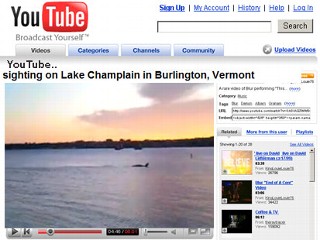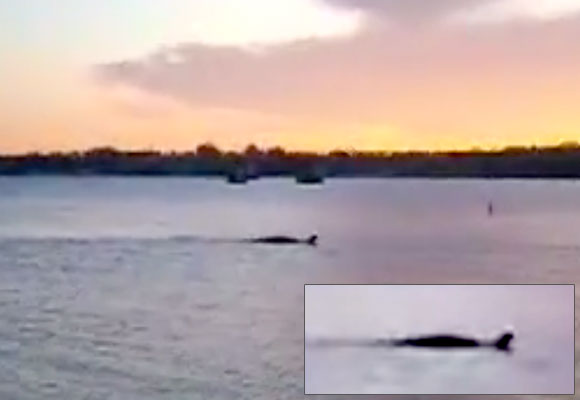 Loren Coleman – has written 5489 posts on this site.
Loren Coleman no longer writes for Cryptomundo. His archived posts remain here at Cryptomundo.