Posted by: Loren Coleman on January 7th, 2011
One of the most interesting observations made by French cryptozoologist Michel Raynal is the quite close comparison that can be made between the Chilean Blob and the carcass that came ashore in 1896 in Florida.
Forget about DNA for a moment. Look at the physical nature of the shapes.
First a little background on the Chilean Blob: On June 23, 2003, a "blob" 12 m long, 5.8 m wide, 1.6 m high, and estimated to weigh 13 tons was found on a beach near Puerto Montt in Los Muermos, Chile by the Chilean Navy. On July 2, European zoologists contacted by the Chileans said it might be an Octopus giganteus, a rare, cryptid, giant octopus whose remains were first seen in 1896 in Florida. However, some experts suspected it to be just whale blubber or something else less interesting. Samples were sent to laboratories in the United States, France and Italy for DNA testing. On July 11, Chilean scientists announced that it is merely whale remains.
Raynal, in his 2009 presentation in Belgium, did a good job of showing the visual matching that is rather apparent.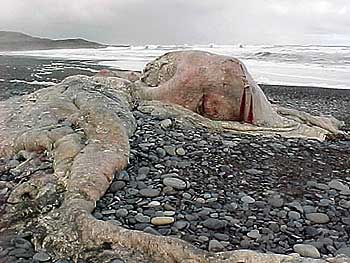 Chilean Blob, 2003.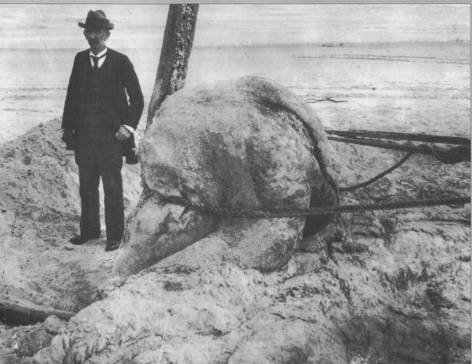 Florida Monster, 1896.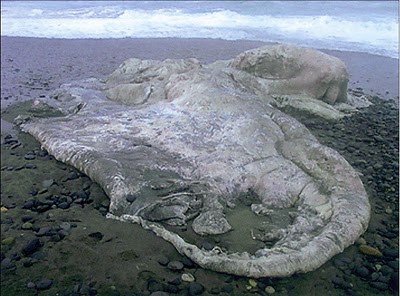 Chilean Blob, 2003.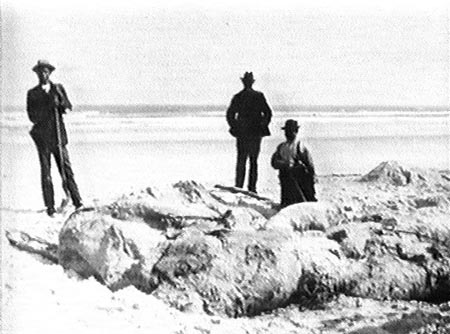 Florida Monster, 1896.

Chilean Blob, 2003.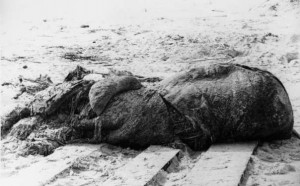 Florida Monster, 1896.
Loren Coleman – has written 5489 posts on this site.
Loren Coleman no longer writes for Cryptomundo. His archived posts remain here at Cryptomundo.