Posted by: Loren Coleman on September 30th, 2010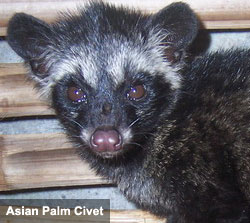 Civets are intriguing animals. We've had fun with replicas of them here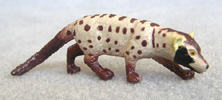 The common palm civet (Paradoxurus hermaphroditus).
And we've seen an interest during 2010 in one "mangy civet as an Oriental Yeti" news item, too.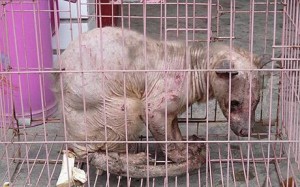 This bizarre creature dubbed the oriental Yeti baffled scientists after emerging from ancient woodlands in remote central China. I declared it was a civet; mystery solved, said the Christian Science Monitor. Photo: CEN
Now comes the splitting of civet species.
The site named Treehugger is reporting that the well-known palm civet family is being pulled apart to create two new species. Those studying the genome of Paradoxurus hermaphroditus have discovered that, in fact, the Asian palm civet is actually three distinct species.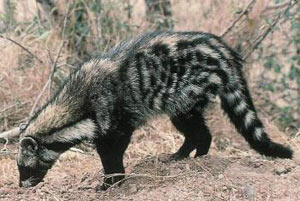 The civet, which is famous for its coffee processing abilities, is believed to have evolved differently in northeastern India, than in parts of Borneo and the Philippines, as opposed to the ones in Southeast Asia, including Indonesia. The three region's civets are now considered to all be individual species, not subspecies.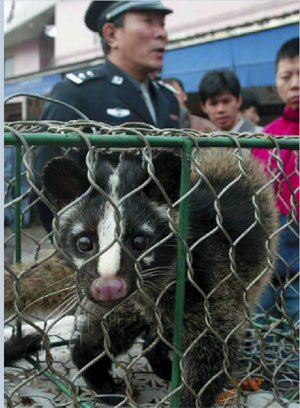 The civet is an integral part of producing Kopi Luwak, the world's most expensive coffee. Berries from coffee plants are fed to the civets, which digest the fruit and pass the hard beans adding enzymes that lead to a smooth cup of coffee in the process. A single cup of Kopi Luwak can cost $100 in some parts of the world.
Loren Coleman – has written 5489 posts on this site.
Loren Coleman no longer writes for Cryptomundo. His archived posts remain here at Cryptomundo.