Posted by: Loren Coleman on August 23rd, 2009
To celebrate 4500 postings at Cryptomundo, here are some Sunday funnies!
You might see someone FAMILIAR in the two attached cartoons….Thank you for the continued inspiration. Cryptoonist Charles Berlin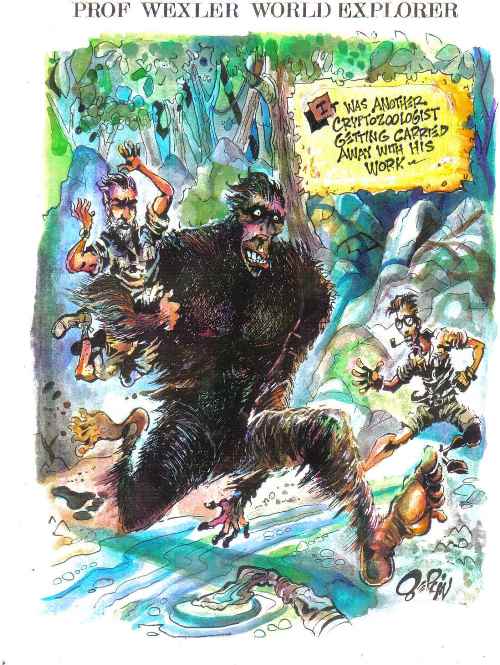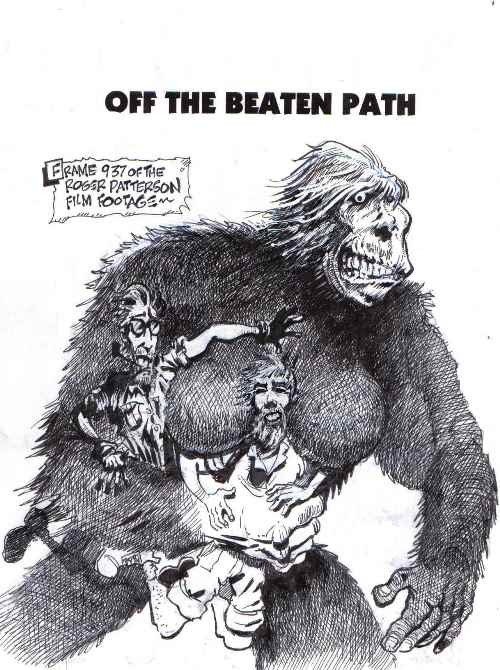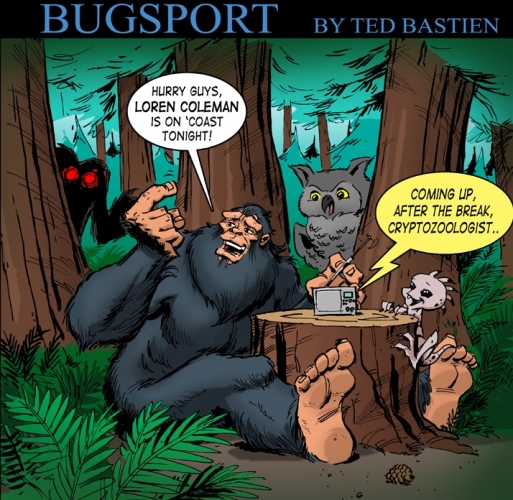 Cartoonist Ted Bastien's illustration.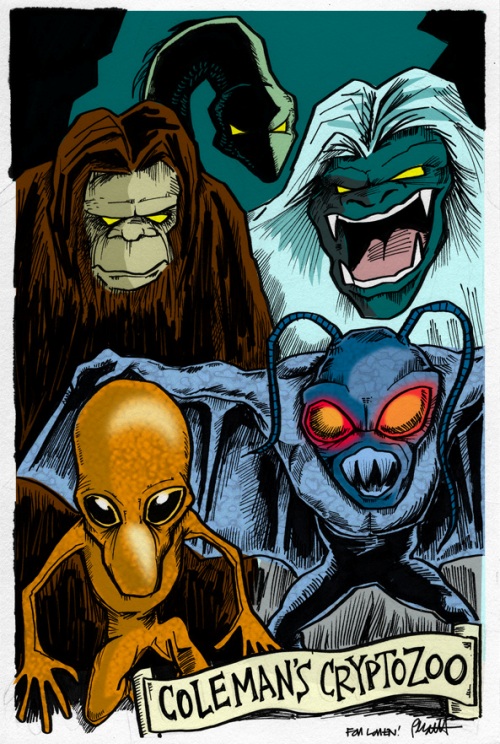 Cartoonist Len Peralta's cryptocollection.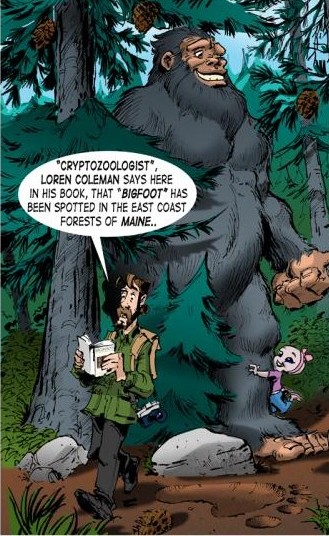 Another Bugsport cartoon by Ted Bastien.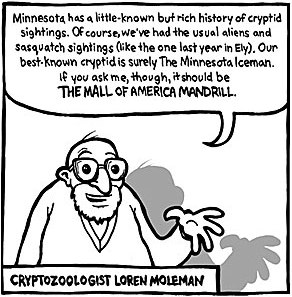 Click on the above image for a full version of the comic panels by Steven Stwalley, which are inspired due to the combination of the work and images of Mark A. Hall and Loren Coleman.
For others, see "My Comic Life," from 2006.
+++++
Thank you for your contributions to the
International Cryptozoology Museum
PO Box 360
Portland, ME 04112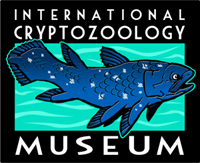 Your assistance has been critically significant in supporting the museum. However, due to lack of funding, the museum will be closed temporarily, until further notice, so I may devote some undisturbed time to completing a few writing projects to get a bit of badly needed cash flow available. It is rough for everyone right now, but if you can please…
Thank You.
[Please remember, the donation button at the very top right of the page goes to Scroll Media, the owners/admin of Cryptomundo, not Loren Coleman. There has been great confusion about this, and I merely wanted to clarify it again. Donations via the button directly above, go to Loren Coleman directly. Appreciations.]
Loren Coleman – has written 5489 posts on this site.
Loren Coleman no longer writes for Cryptomundo. His archived posts remain here at Cryptomundo.