Posted by: Loren Coleman on October 27th, 2006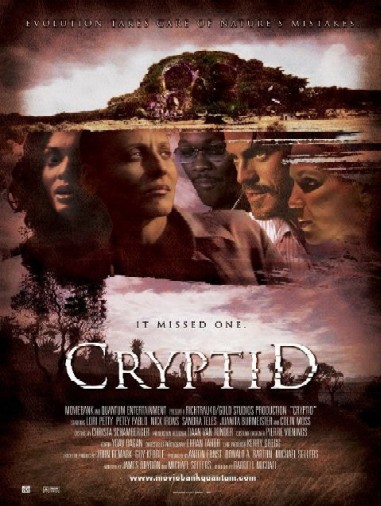 The above image of the Cryptid movie poster may be clicked to see a larger version.
Remember the "Cryptid" comic book? Now there's going to be a movie. According to the IMDb:
Gruesome murders of South African farmers spur reports of a possible "cryptid" – a creature previously discovered by science. The worldwide news coverage of the gruesome murder attracts an international team of scientists to the remote area which is considered by some to be the "cradle of civilization".
Cryptid Monster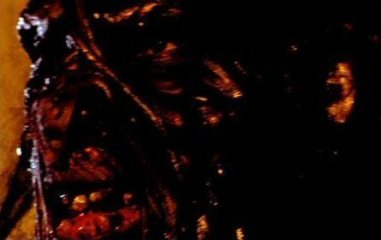 Full Cast and Crew for Cryptid (2006)
Directed by
Darrell Michael
Writing credits (in alphabetical order)
James Drydon
Michael D. Sellers
Cast (in credits order)
Lori Petty …. Dr. Lean Carlin
Petey Pablo …. Isaac Florentine
Nicholas Irons …. Rob Jernigan
Sandra Teles …. Tracey Serajah
Juanita Burmeister …. Susan
Produced by
Donald A. Barton …. producer
Richard Dubois …. executive producer
Anton Ernst …. producer
Guy Kebble …. executive producer
Robert Keskemety …. executive producer
John Remark …. executive producer
Michael D. Sellers …. producer
Original Music by
Tim Jones
Cinematography by
Eran Tahor
Film Editing by
Patrick Sellers
Loren Coleman – has written 5489 posts on this site.
Loren Coleman no longer writes for Cryptomundo. His archived posts remain here at Cryptomundo.