Posted by: Loren Coleman on February 19th, 2009
Dave Lowe's cartoons, which have been shared here for several months, celebrates his first year of being published online. Cryptomundo congratulates him.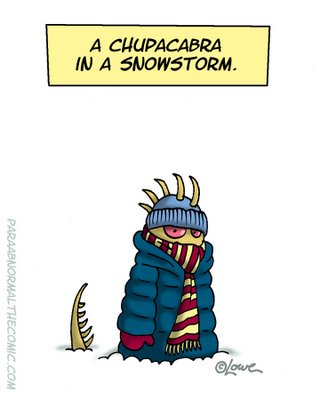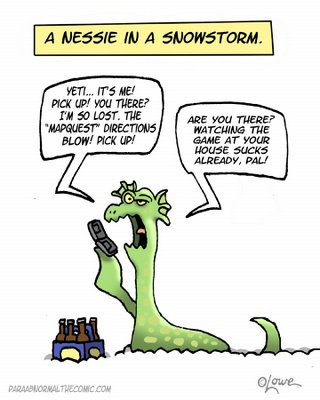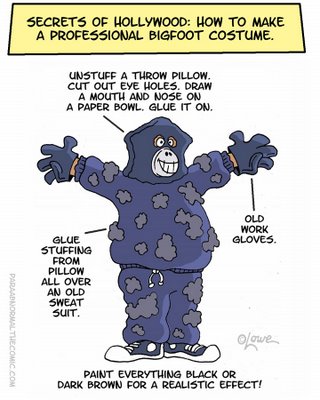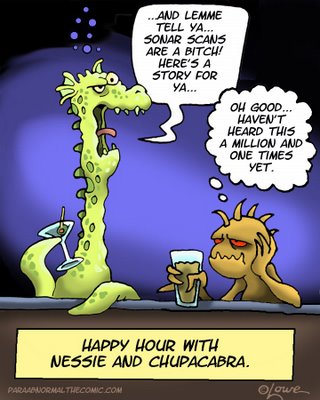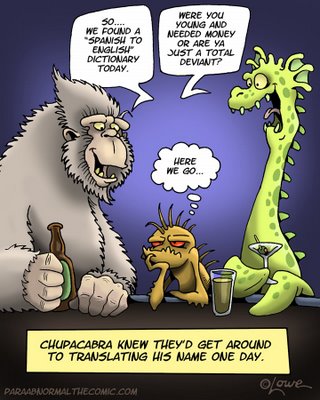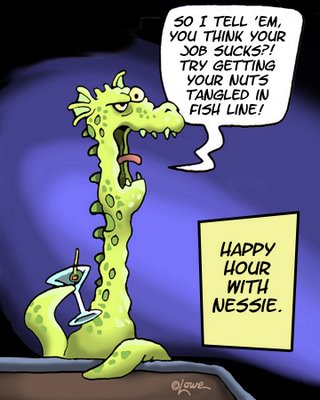 I don't know, but seeing all of these lined up this way, it kind of hit me: There's a certain major theme running through these cartoons, from a different lifestyle than mine. Being a non-drinker, I don't spend anytime in bars and pubs, so I may be missing something, as far as locating new sites to find cryptids. To each their own, as far as inspiration, I suppose. For kids reading this, let me just say, drinking and cryptozoology don't go too well together. Consider the benefits of looking outside for your cryptids.

Thanks for the cryptohumor, Dave Lowe.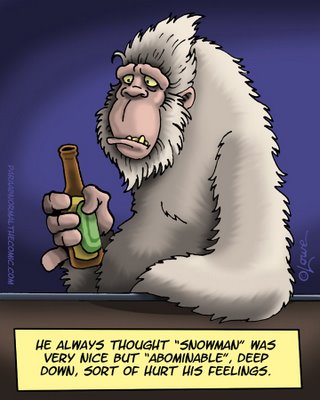 Loren Coleman – has written 5489 posts on this site.
Loren Coleman no longer writes for Cryptomundo. His archived posts remain here at Cryptomundo.