Posted by: Loren Coleman on July 25th, 2006
The mad scientist, Dr. Carrington, in the 1951 Howard Hawks' horror thriller, The Thing, has died.
The Los Angeles Times reports that Robert Cornthwaite, 89, "a character actor whose more than 50-year career in theater, films and television included roles in classic thrillers and thrilling classics…died of natural causes Thursday (July 20, 2006) at the Motion Picture and Television Country House and Hospital in Woodland Hills."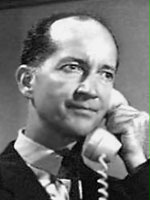 The "Thing" turned out to be a creature frozen in a block of ice, and in many ways, foreshadowed the Minnesota Iceman. There are several differences, of course, such as alleged origin and the Minnesota creature never waking up. But the cinematic memory was there for a generation weaned on that movie.
Cornthwaite was once interviewed about how Howard Hawks had specifically picked him for the role in The Thing: "I suppose I'm proudest of that film because Hawks chose me," he said.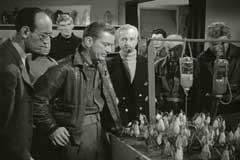 Loren Coleman – has written 5489 posts on this site.
Loren Coleman no longer writes for Cryptomundo. His archived posts remain here at Cryptomundo.