Posted by: Loren Coleman on July 12th, 2012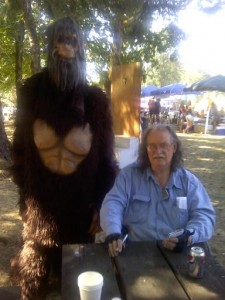 Ray Crowe in 2011
Team Bigfootology's Rhettman A. Mullis, Jr. has posted this "healthwatch update" on Ray Crowe:
July 12th update on Ray Crowe: As you all know Ray has been home for about a month now. I received an email from Ray today telling me that the occlusion in his neck continues, but now there are more problems. Ray was told by his doctors that his foot (amputation) is not healing and so they want to take more of his leg and he has chosen to not allow that to happen. He also now has a hole in his aorta which is leaking blood into his lung, or something like that. I am not a medical doctor so I am probably not communicating the difficulty properly. Still the outlook is grim and Ray has stated that he has updated his will. I am still working on Ray's three volume work about Bigfoot behavior, 20 years of the Track Record, and I hope to have volume 1 finished by the end of July.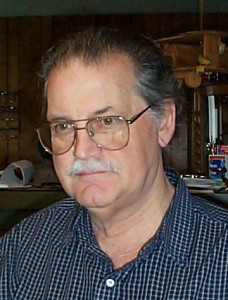 Loren Coleman – has written 5489 posts on this site.
Loren Coleman no longer writes for Cryptomundo. His archived posts remain here at Cryptomundo.