Posted by: Loren Coleman on September 3rd, 2006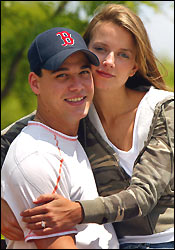 The Sci-Fi Channel's start date for the new Rob Mariano vehicle will be Wednesday, October 11, 2006. The program "Sci Fi Investigates" will air at 10:00 pm Eastern/9:00 pm Central.
The new reality show will be a six-week series hosted by the "Survivor" and "Amazing Race" alum "Boston Rob" and produced by NBC News Productions. Among the subjects covered will be "Bigfoot," "Mothman," "Paranormal Hotspots," "Roswell Revisited," "The Afterlife" and "Voodoo."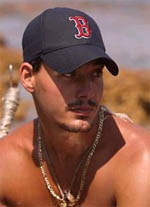 Cryptomundo earlier cautiously mentioned this program on July 14, 2006. As I critiqued it then, the program appears to be taking a skeptical or hostile approach to these subjects, but time will soon tell.
How many new programs will the Sci-Fi Channel be airing in this crypto-Fortean genre?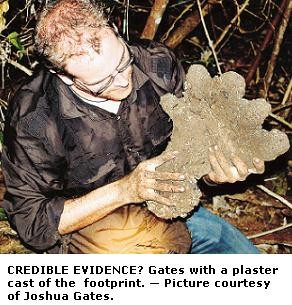 Josh Gates, the actor and former reality show contestant, as was mentioned here last winter, was in Malaysia filming Bigfoot accounts and footcast discoveries. He was there as the future host of "Destination Truth," a new television series reportedly to be carried on the Sci-Fi Channel's fall 2006 lineup.

Are these two different projects? Have they merged into one? What is up with "Destination Truth" and their supposed investigations of the Malaysian Bigfoot and Chupacabras? An inquiring public needs to know.
Meanwhile on the Bigfoot movie front, Sasquatch Mountain premieres on the Sci-Fi Channel on September 9, 2006, at 7:00 pm Eastern/6:00 pm Central, and then again the same night at 9:00 pm Eastern/8:00 pm Central.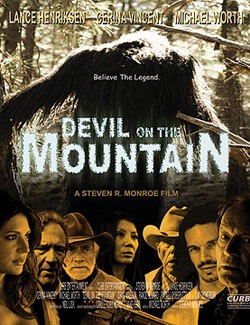 The movie was formerly titled Devil on the Mountain. The never-screened, newly renamed Sasquatch Mountain stars Lance Henriksen, the extremely good actor who has appeared in other Bigfoot motion pictures and perhaps is best known for his role in AVP: Alien vs Predator as millionaire "Charles Bishop Weyland," in two earlier Alien films as "Bishop," and in the television series "Millennium" as "Frank Black."
Loren Coleman – has written 5489 posts on this site.
Loren Coleman no longer writes for Cryptomundo. His archived posts remain here at Cryptomundo.