Posted by: Loren Coleman on July 3rd, 2009
A woman driving on Unquowa Road about 10:30 p.m. Tuesday, June 30th, 2009, called police to report that she "almost hit Sasquatch," which was standing in the middle of the road. She said it was 8 feet tall and very hairy, with a large body and "legs like tree trunks."
When she switched her headlights to highbeams, she said, the creature covered its face and ran into the woods.
The driver told police it was "human like," but more "like an animal."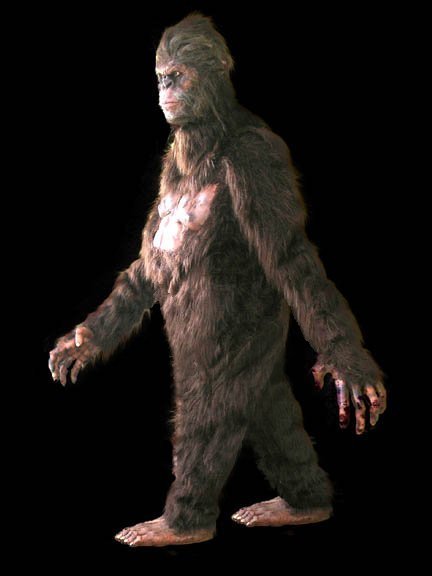 Unlike other Sasquatch sightings, where the elusive beast melts back into the deep woods, this encounter was located in Fairfield, Connecticut.
Connecticut is a suburbanized, over-populated little state in the New England region of the northeastern United States. In terms of size, it ranks 48th of the 50 states and has about 3.5 million people living in 5,543 square miles. That equals about 703 people per square mile compared to, for example, in Maine where it is 41 people per square mile or in California where the density is 234 folks per square mile. This makes Connecticut the 4th most densely populated state in the United States of America.
Connecticut has two nicknames: the Constitution State and the Nutmeg state. It is generally not known for its Bigfoot habitat.
As it develops, the woman's close encounter with the Bigfoot, turned out to be nothing more than a teen in a costume.
Police threw out a dragnet, and said they searched and found a 16-year-old male subject dressed in a gorilla-like costume.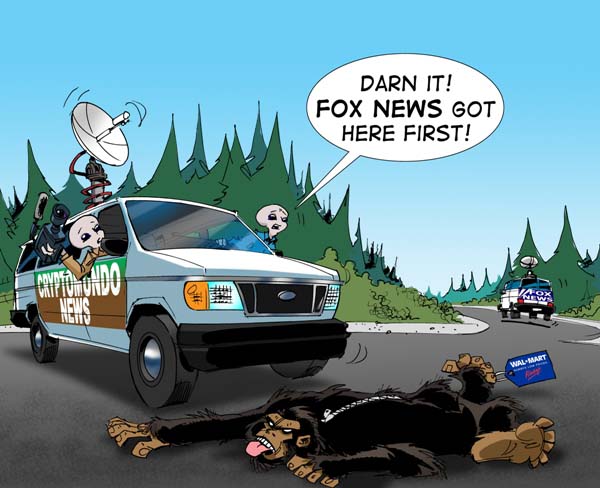 The teenager told officers he was standing at the intersection of Unquowa and Sturges roads, waving at passing cars while friends watched.
A police officer escorted the Wow Sasquatch Sham artist back home and turned him over to his parents, who, the police report states, agreed he should have shown better judgment.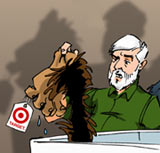 Ladies and gentlemen: the story you have just heard was true. Only the name remains unknown to protect the foolishly guilty.
Loren Coleman – has written 5489 posts on this site.
Loren Coleman no longer writes for Cryptomundo. His archived posts remain here at Cryptomundo.