Posted by: Loren Coleman on November 3rd, 2007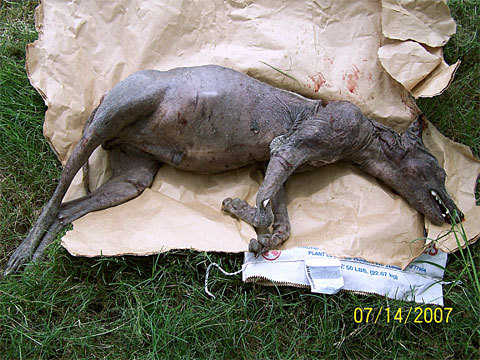 Contributed Photo: Phylis Canion
Well, no need to dwell on this one. We all saw this coming, and it appears only a few people and the media thought this was going to be anything different.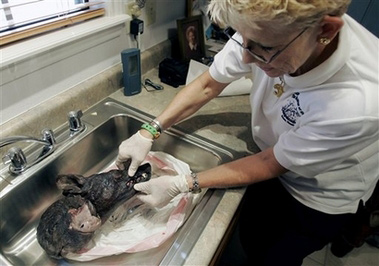 The DNA results are back from tests run on the "Chupacabras" (as it was called) found by Phylis Canion, near Cuero, Texas, in July, 2007. The biologists at the Texas State University have announced that it is a coyote (Canis latrans).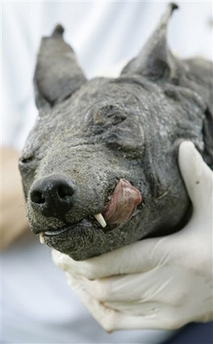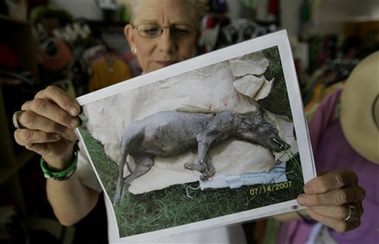 The DNA sequence is a virtually identical match to DNA from the coyote. This is probably the answer a lot of folks thought might be the outcome. I, myself, really thought it was a domestic dog, but the Cuero chupacabra[s] is a Texas coyote.

That is the best part about science. The first answers often lead to more questions and then better explanations of the world in which we live. We've taken additional skin samples and we will try to determine the cause of the hair loss.

Folks fear what they don't understand, and a big part of the goal in science is to explain the natural world. – Mike Forstner, a Texas State University biologist, said in a news release, as quoted in "Strange beast found near Cuero is a coyote," by Roger Croteau, Express-News, November 2, 2007.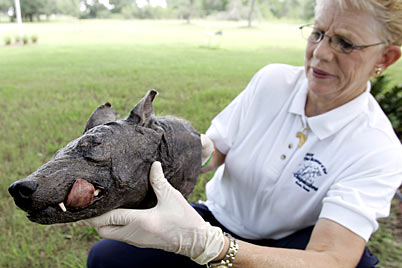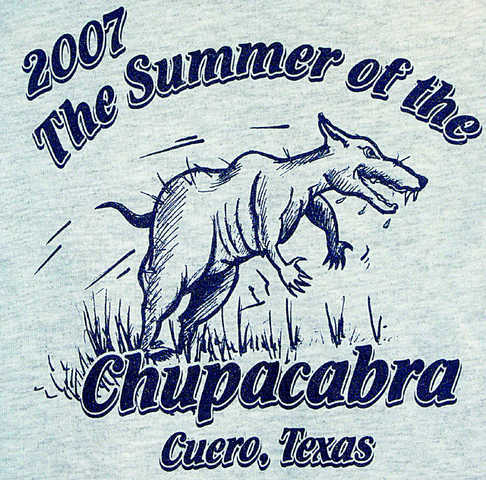 "Chupacabras: It's sort of like Jennifer Lopez, kind of cross-cultural." – Loren Coleman, as quoted by ABC News, 1999.
Why do I call all of them, singular and plural, "Chupacabras"? If interested in the answer, you will not be disappointed if you click on "Chupawhat?"
Loren Coleman – has written 5489 posts on this site.
Loren Coleman no longer writes for Cryptomundo. His archived posts remain here at Cryptomundo.