Posted by: Loren Coleman on March 24th, 2011
The Dalmatian Pelican (Pelecanus crispus) is a member of the pelican family. It breeds from southeastern Europe to India and China in swamps and shallow lakes. As of 1994, there are around 1,000 breeding pairs in Europe, most of them in Ukraine, Russia, Greece, Romania, Bulgaria and Albania (Karavasta Lagoon). Thought extinct since the 1950s in Croatia, this specific Croatian event is intriguing.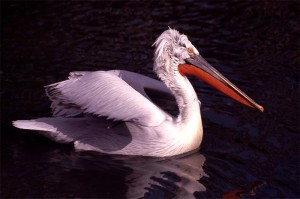 The Dalmatian Pelican thought to have become extinct in the 1950s in Croatia has been spotted on the mouth of Neretva river, the daily Slobodna Dalmacija writes.

To the great surprise and delight of Croatian ornithologist, the bird was seen at the location after decades of absence due to uncontrolled hunting and fishing activities in the area.

The President of the Croatian Ornithological Society Dragan Radovic hopes that spotting pelicans is not an isolated event.

"We mustn't forget that the name in English is "Dalmatian Pelican" and that it is famous throughout the world by that name. [The bird] received its name from the Neretva's now extinct population."

The Society reminds that the increase in the number of the birds in the area can be credited to police controls that have intensified in the past several years, leading to the punishment of poachers.

They reminded of the fact that the local population could benefit from the safeguarding of the fauna, as birdwatching tourism has grown in popularity over the last decade. March 24, 2011 – Croatian Times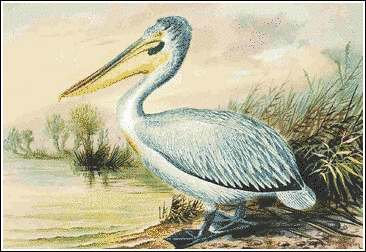 Thanks to Marko Puljic for info.
Loren Coleman – has written 5489 posts on this site.
Loren Coleman no longer writes for Cryptomundo. His archived posts remain here at Cryptomundo.