Posted by: Loren Coleman on November 23rd, 2010
Looking for holiday gift ideas? Remember autographed books, Abominable Snowmen and Bigfoot Christmas tree ornaments (three different kinds this year), and our growing range of museum teeshirts in the museum giftstore, located behind the Green Hand Bookshop.
The International Cryptozoology Museum will be open the day before Thanksgiving (Wednesday), closed Thankgiving (Thursday), and then open regular hours on Friday-Saturday (11 am to 5:30 pm) and Sunday (Noon-4:30 pm). Everyone have a good Thanksgiving!!
The ICM is routinely closed on Mondays and Tuesdays.
Meanwhile, what are they saying in Asia about the museum?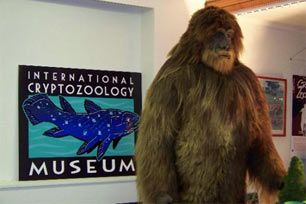 Yeti, Bigfoot, atau monster danau (loch ness), nama-nama ini sudah wara-wiri di dunia mitos seiring kemisteriusannya dan fakta-fakta yang hingga kini belum terbukti kebenarannya. Meski begitu, keberadaan makhluk yang melegenda ini dimuseumkan oleh Loren Coleman, dan Anda bisa melihatnya di Museum Cryptozoology.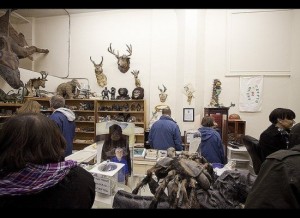 Disebut Museum Cryptozoology karena koleksi yang berada di sini memuat berbagai makhluk legendaris atau yang dinyatakan tidak ada oleh biologi mainstream. Ini merunut pada Cryptozoology yang merupakan studi tentang binatang/makhluk tersembunyi.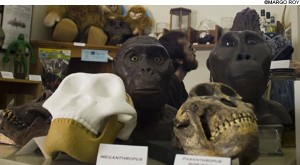 Meski masih merupakan hal yang janggal, Loren Coleman sebagai salah satu ahli Cryptozoology terkemuka di dunia nampaknya mempercayai keberadaan binatang-binatang itu. Selama bertahun-tahun, Coleman mengumpulkan berbagai koleksi spesimen, replika, dan artefak yang berkaitan dengan cryptid (julukan makhluknya).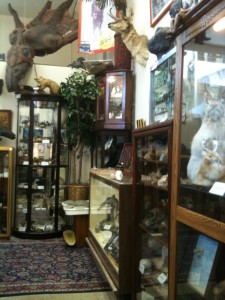 Berbagai koleksi yang bisa Anda temukan di museum ini adalah Bigfoot, makhluk misterius yang dicirikan mempunyai tubuh besar dengan bulu lebat yang menutupi seluruh tubuhnya. Bigfoot dilaporkan telah dilaporkan di daerah Kanada dan Amerika Utara.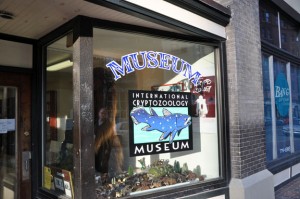 Sementara itu, di beberapa negara sosok serupa Bigfoot juga dilaporkan keberadaannya, seperti Yeti di Tibet dan Nepal, Yeren di China, dan Yowie di Australia.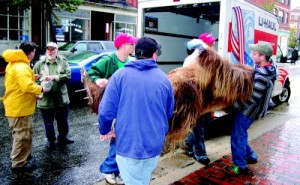 Adapun makhluk lain yang ada di museum ialah coelacanth. Coelacanth adalah salah satu jenis ikan yang diperkirakan sudah punah sejak akhir masa Cretaceous, 65 juta tahun yang lalu, sampai sebuah spesimen ditemukan di timur Afrika Selatan. Adapun di Indonesia bisa ditemukan di Manado Tua, Sulawesi.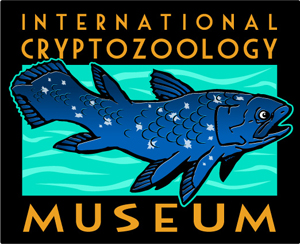 Satu lagi makhluk aneh lain ialah putri duyung Fiji. makhluk ini digambarkan sebagai sosok gabungan mamalia dan ikan. Penggambaran sosoknya sangat aneh. Selain Bigfoot, putri duyung Fiji, dan coelacanth, masih ada beberapa makhluk aneh lain yang bisa Anda lihat.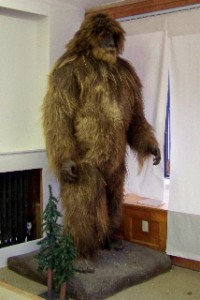 Bila tertarik melihat berbagai makhluk aneh yang melegenda, Anda bisa mengunjungi Museum Cryptozoology di 661 Congress Street, Portland, Maine, Amerika Serikat. Museum Cryptozoology buka setiap hari Rabu-Minggu mulai pukul 11.00-18.00 waktu setempat. Tiket masuknya US$5 (sekitar Rp44 ribu).
Jika Anda penyuka makhluk-makhluk misterius, kunjungan ke Museum Cryptozoology saat berlibur di AS bisa memuaskan rasa penasaran Anda.(*/X-12)
Source.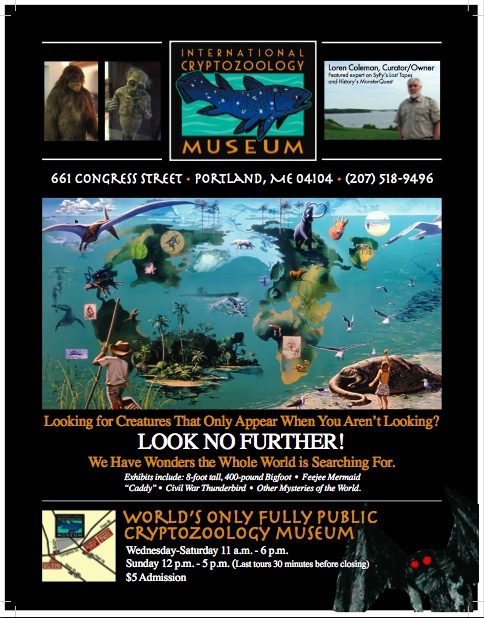 Loren Coleman – has written 5489 posts on this site.
Loren Coleman no longer writes for Cryptomundo. His archived posts remain here at Cryptomundo.