Posted by: Loren Coleman on April 17th, 2006
April 17, 2006 (Renton, Wash.) – The long-time, menacing legend of Point Pleasant, West Virginia's Mothman continues to pique the interest of cryptozoologists around the world. Finally, the elusive beast has been "captured." Thirteen-year-old cryptozoologist-in-training Erik Starn of Wayne, Pennsylvania, captured the creature of local lore in a photograph. Starn's photo has been awarded the $5,000 first prize in the Duel Masters Photo Contest sponsored by Wizards of the Coast, Inc., a subsidiary of Hasbro, Inc. (NYSE: HAS).

Wizards of the Coast introduced the Duel Masters Photo Contest during last October's "Creature Appreciation Week" celebration. Running through early 2006, the contest invited fans of creatures and players of the Duel Masters Trading Card Game (TCG) to present "photographic evidence" perpetuating the mystique of legendary creatures such as Bigfoot, the Loch Ness Monster, and the Yeti.

In addition to Starn's first-prize-winning entry, which showcased a lurking Mothman in an ominous and vacant dwelling, Wizards awarded cash prizes to four other individuals: Nathaniel Hahn, 25 – second prize ($2,500); Rod Snider, 76 – third prize ($500); Beau Sedivy, 25 – third prize ($500); and Gary Rex Walters, 58 – third prize ($500).

Loren Coleman, well-known cryptozoologist of Portland, Maine, was one of the panel of judges.
[Well, just to clarify: Yes, I was technically one of the judges, in name only. I assisted with getting the entries to send in their photos.  But I was not asked for my opinion on the choices and was given no say in the final picks. Indeed, I was not even shown the candidates. ~ Loren]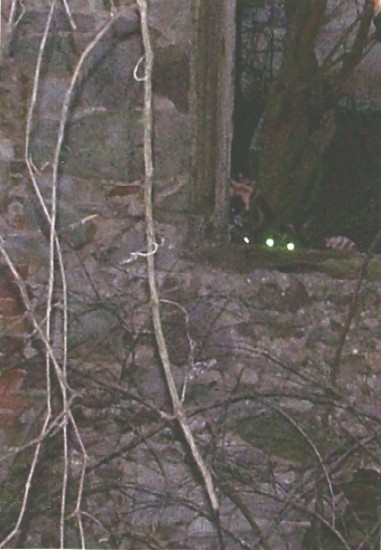 # # #
Wizards of the Coast is a worldwide leader in the trading card game and tabletop roleplaying game categories, and a leading developer and publisher of game-based entertainment products. For more information, visit the Wizards of the Coast website.
DUEL MASTERS is a trademark of Wizards/Shogakukan/Mitsui-Kids. ©2006 Wizards/ Shogakukan/Mitsui-Kids.
Loren Coleman – has written 5489 posts on this site.
Loren Coleman no longer writes for Cryptomundo. His archived posts remain here at Cryptomundo.