Posted by: Loren Coleman on March 23rd, 2012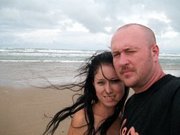 One of Rick Dyer's Facebook public photos.
This week on Facebook, Rick Dyer was shocked to see that the donated duplicate of the head of the costume used in the infamous Tom Biscardi-Rick Dyer-Matt Whitton hoax is on display at the International Cryptozoology Museum.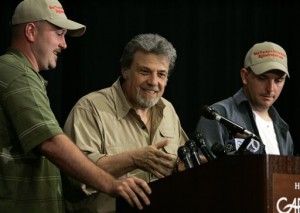 Tom Biscardi, center, chairs the news conference with fellow hoaxers Rick Dyer, left, and Matthew Whitton, right, announcing that what they claimed may be a "deceased Bigfoot or Sasquatch" was in their possession on Friday, August 15, 2008, in Palo Alto, California (Photo Credit: Ben Margot)
Jumping into a FB comment series about the museum, Rick Dyer posted: "I'm going to journey up there next month. Are you up for a road trip?"
That would be quite a road trip. According to Facebook, Dyer doesn't live in the Atlanta, Georgia area any longer, but in Santa Rosa, California. Hope he isn't making the common mistake that we are in Portland, Oregon, when we really are located in Portland, Maine.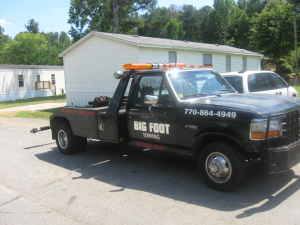 One commenter asked directly if Dyer is serious about going up to Maine to visit the museum. Dyer replied: "Yes, I'm going."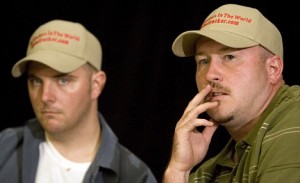 Rick Dyer (R) and Matt Whitton, who both claim to have the corpse of Bigfoot, are shown at their news conference in Palo Alto, California, August 15, 2008. Photo Credit: Kimberly White
We certainly hope Rick is prepared to donate his autograph to the Bigfoot hoax head, and perhaps contribute his cap or shirt worn at the news conference to the museum collection during his visit.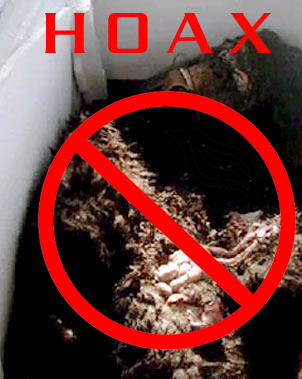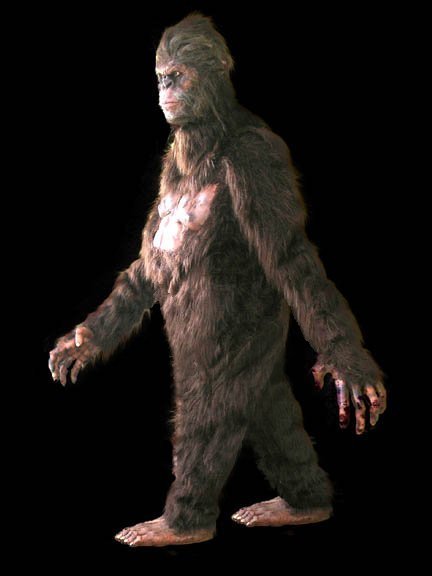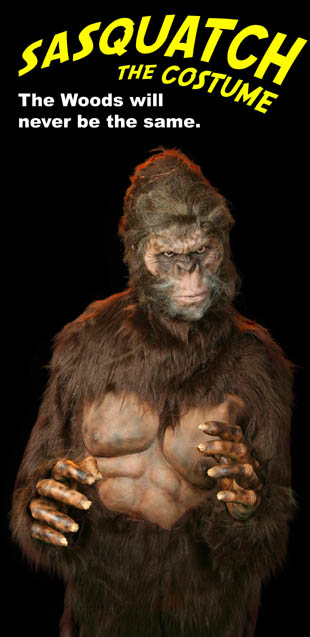 Cryptomundo broke the story that it was Chuck Jarman's costume purchased online (via Horror Dome) that was the one used for the Georgia hoax. Photo Credit: Ryan Thrash.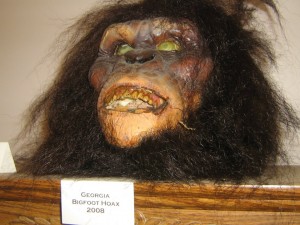 The Jarman costume head is on display at the International Cryptozooogy Museum. Photo Credit: Dixie Comic.
The International Cryptozoology Museum is appreciative that Chuck Jarman, the designer of the costume, donated the head for our fakes/hoaxes/rogue taxidermy display area. The Georgia Bigfoot hoax is placed between the FeeJee Mermaid and the Fur-bearing trout as a "cautionary tale."
Bigfoot Trackers "apologized" to L.C. (Loren Coleman) in 2008. Forgive, just never forget.
Loren Coleman – has written 5489 posts on this site.
Loren Coleman no longer writes for Cryptomundo. His archived posts remain here at Cryptomundo.