Posted by: Loren Coleman on December 10th, 2011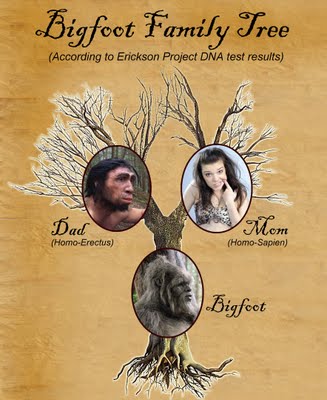 Chart Credit: Bigfoot Lunch Club
Okay, let me be honest. I find the details and events tied to the Erickson Project confusing. I don't think I'm the only one, so I thought I'd open the floor for a discussion, to see if any of the profound thinkers who stop by here can enlighten me. I'm serious.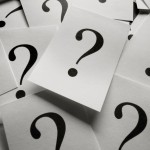 Let's see, here's my attempt to boil down the facts into a simple string of events. First, a wealthy guy (e.g. Adrian Erickson, who seems to be a decent fellow) decides to conduct a secret project to prove Bigfoot exists, but there are immediately a bunch of leaks.
It gets out that samples of Bigfoot parts are needed, and reportedly Tom Biscardi (*red flag* goes off in my brain) is the first on the scene with a toe nail or some such.
Then other folks turn up with various samples, e.g. body parts, steaks, or whatever. Dr. Melba S. Ketchum (another seemingly decent actor in this drama) is picked to do the DNA testing, maybe coauthor a peer-reviewed scientific paper, and keep quiet. But she starts posting comments on the process on her Facebook page (*confusing red flags*).
Various people like Robert Lindsey, Guy Edwards, and Craig Woolheater serve as avenues of some of the leaks. It gets so bad that Edwards can quote Robert Lindsey on the Bigfoot Lunch Club (with teasers on Cryptomundo) in June 2011, to wit: "Surely, the most breathtaking news so far involves the sequencing of Bigfoot DNA. We already reported previously on the sequencing Bigfoot mitochondrial DNA, which is coming out 100% human. That means that the Bigfoot female line goes back to human females."
Edwards entertainingly posts the chart up top.
That's about how it all seems to be unfolding, with a few mores twist and turns, side treks and trips, as I see it in my simplistic overview.
What other details have tickled your interest in this melodrama? What have I missed? Has anyone really seen any good summaries or timelines on this whole project? Enlighten me, please!
Loren Coleman – has written 5489 posts on this site.
Loren Coleman no longer writes for Cryptomundo. His archived posts remain here at Cryptomundo.