Posted by: Loren Coleman on September 3rd, 2009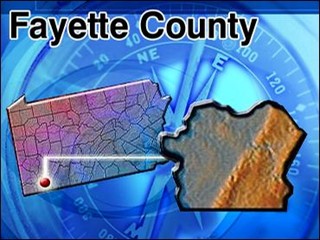 Apparently a phantom panther of some sort has been spotted in Pennsylvania. Won't you know it, in the twilight language area of Fayette County.
News reports give a sense of how concerned people are.
This classic media line turned up, as well: "No one knows if it was a cougar or a mountain lion."
Of course, they are one in the same.
Someone spotted a large cat roaming a field in Fayette County and now a community is on edge.

At Laurel Highlands High School in North Union Township, girls' soccer and midget football practice were cancelled after they learned of the sighting.

Someone called Fayette County 911 Tuesday night about the feline.

No one knows if it was a cougar or a mountain lion.

"Just over the hill here, it busted – there [were] animals – got the fence busted here and on the other hill there was … whatever this is was chasing cattle," one man explained.

Some people were speculating the cat came from an animal orphanage opened 20 years ago in the area, but the doctor says all of his cats are accounted for.
The local television station KDKA has a video news report, here, speculating it could have been a "tiger, lynx, or mountain lion."
If it is uploaded to YouTube, someone let me know, and I'll put it on Cryptomundo.
I have written extensively about the links concering the "Fayette Factor."
"Fayette" translates as "little fairy" or "little enchantment."
Thanks to Eric Altman for this news item.
Loren Coleman – has written 5489 posts on this site.
Loren Coleman no longer writes for Cryptomundo. His archived posts remain here at Cryptomundo.