Posted by: Loren Coleman on July 21st, 2009
Eric Altman, the Pennsylvania Bigfoot Society Director, has the following notes to add concerning my earlier posting regarding the new Fayette Bigfoot report.
What is amazing is how populated this area is.

It was on the outskirts of a city, and a few blocks away from the Chestnut Ridge Mountain range, which has a history of reports dating back to the 1930s.

The witness did not say to me that she "saw a Bigfoot."

She repeated that what she saw resembled to her "a werewolf," and that the creature had "wolf like or dog like hair on its head."

Although the witness encounter only lasted a few seconds, I do feel that she did see something and is a credible witness. I am just amazed at the location where this occured and the description of the creature is not typical, especially the face and neck.

I have forwarded (to be posted) a sketch to Loren of what the witness saw that was drawn by Dave Dragosin, under the direction of the witness. ~ Eric Altman, July 21, 2009.
Attached are two sketches from the investigation. One is of the creature drawn by Dave Dragosin as supervised by the eyewitness, and the other is of the car and the scratched area on the driver side quarter panel.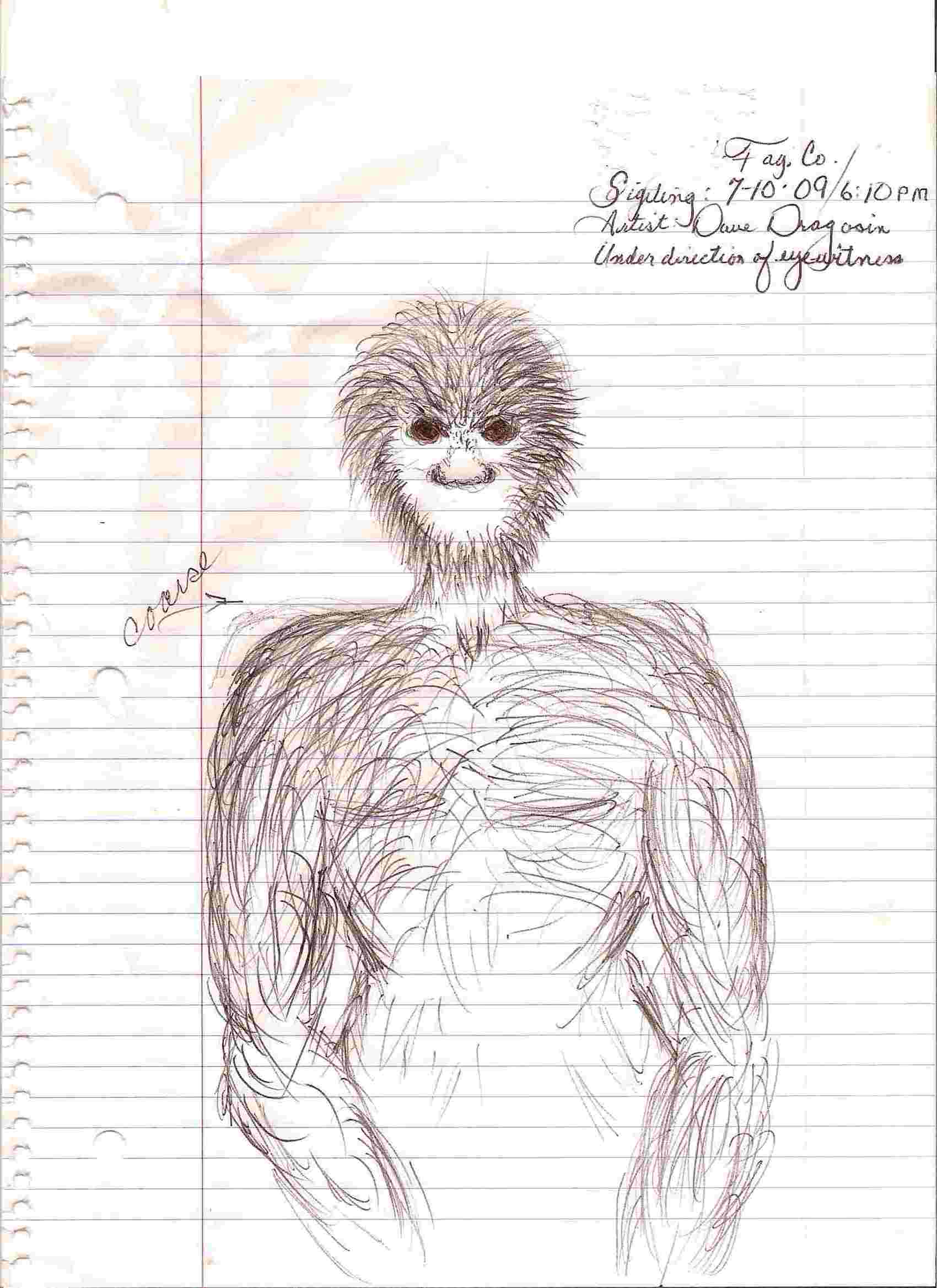 [Caption commentary: Although this drawing appears to show a "thin" hairy hominid, I do not see "werewolf" ears or anything too wolf-like in this rendering. ~ Loren.]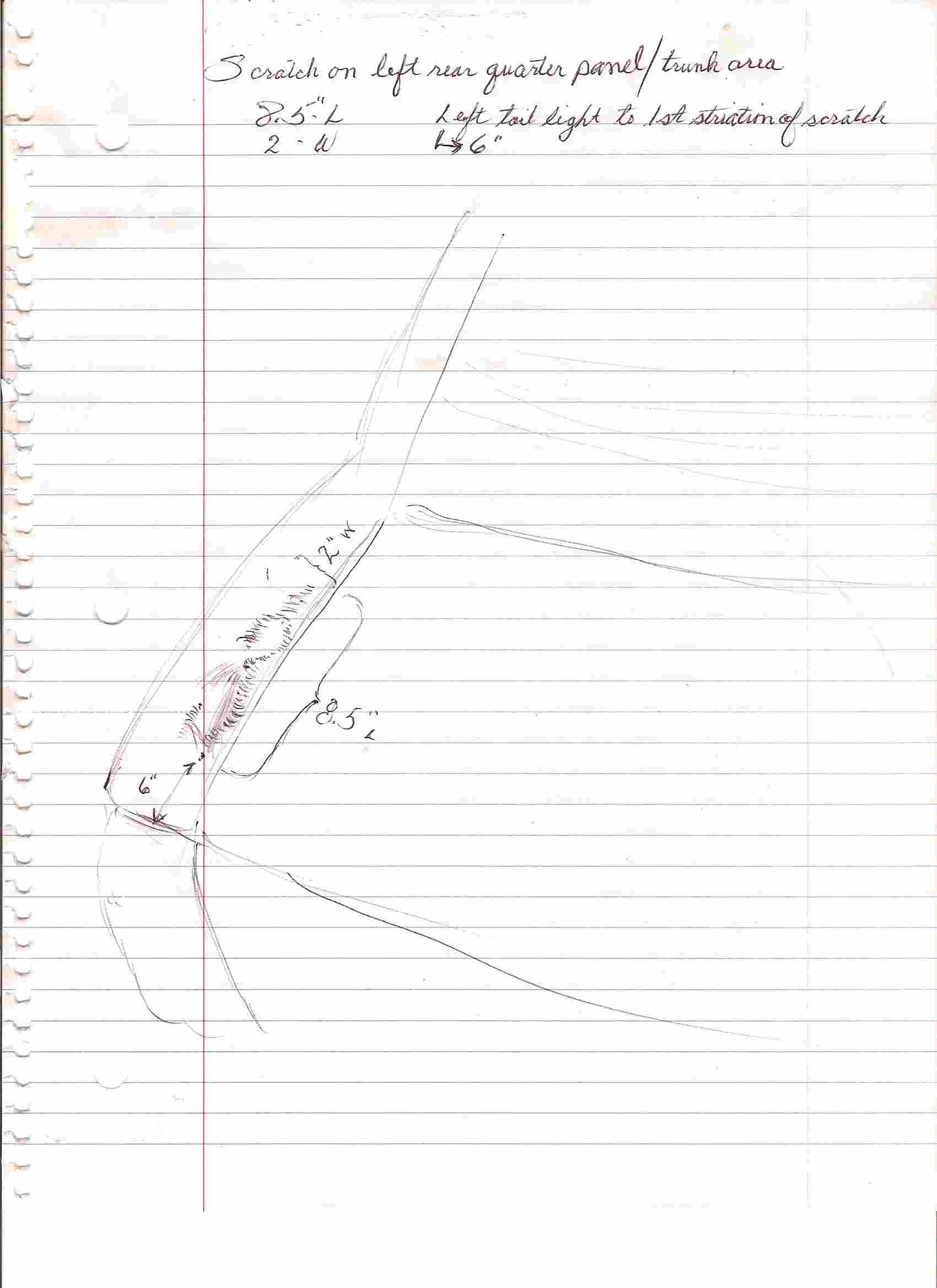 The report on this Fayette Bigfoot is being released with permission of Billy Willard, Sasquatch Watch of Virginia and the sketch has been released with the permission of the witness and Dave Dragosin, via Eric Altman and Stan Gordon.
Photographs will be forthcoming, probably overnight from the investigators, to be published at Cryptomundo.
(For more on how this sighting overlaps with similarly named locations previously noted, also see the "Fayette Factor.")
Loren Coleman – has written 5489 posts on this site.
Loren Coleman no longer writes for Cryptomundo. His archived posts remain here at Cryptomundo.