Posted by: Loren Coleman on May 5th, 2011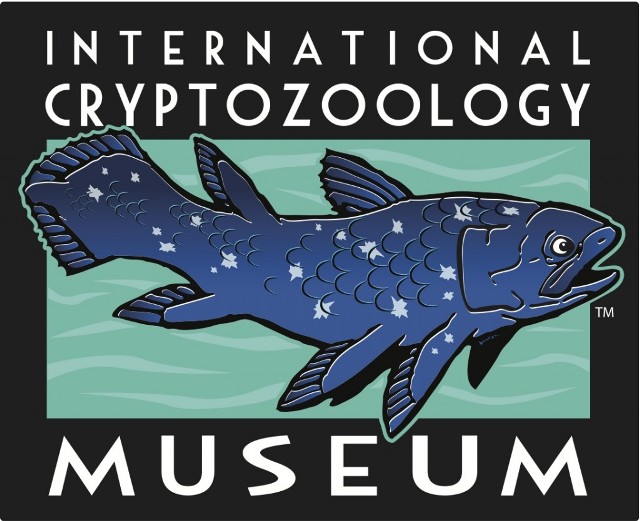 The International Cryptozoology Museum is known for its FeeJee Mermaids. On display are three, and they all hark back to the days of Barnum and his promotion of such artifacts in 1842.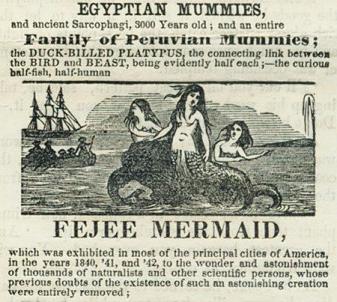 We have recent ones, one of which is shown here photographed in various settings.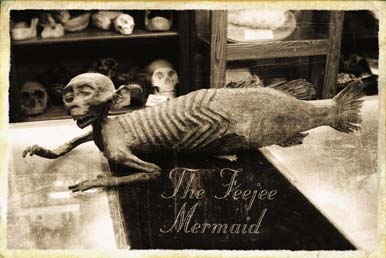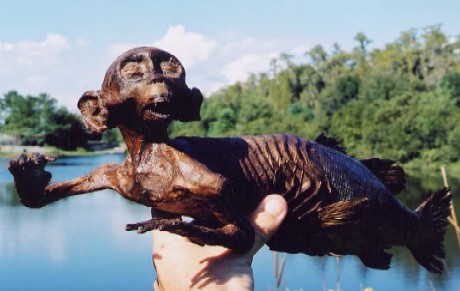 Below, it is in a new display case created this week, so patrons may get closer to it.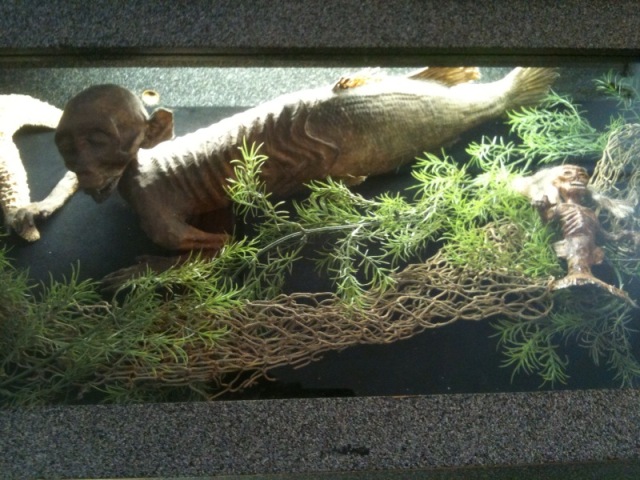 Of course, we also have the 1999 movie prop of the original FeeJee Mermaid from the Beau Bridges film, P. T. Barnum.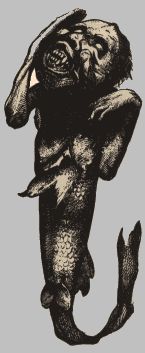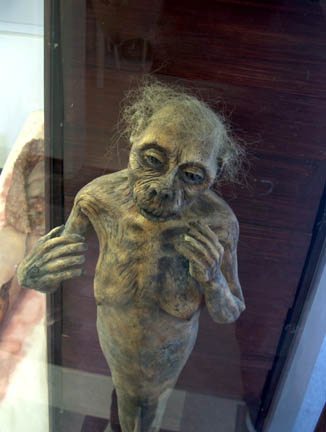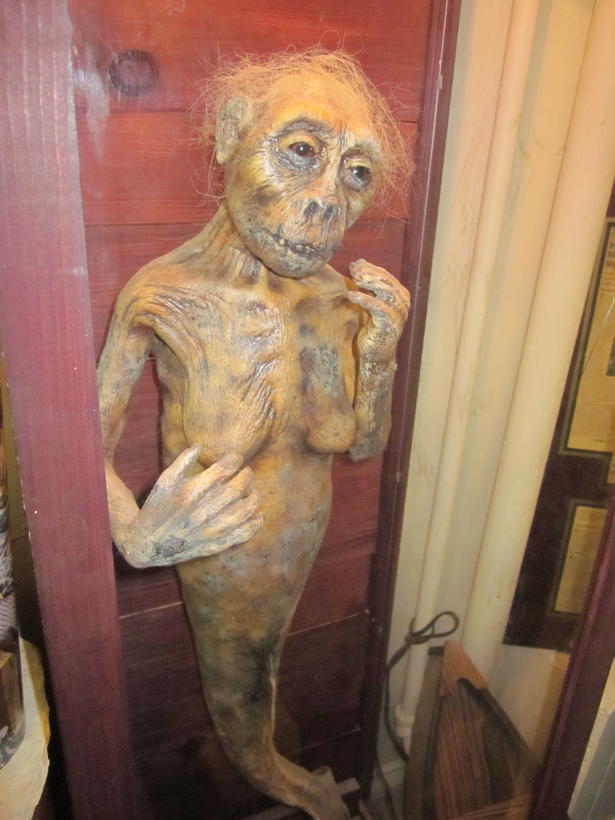 Wandering travelers visit the museum all the time. Recently, British writer Paul Smith stopped by the Green Hand bookstore, talked to owner Michelle Souliere, and found more. "What I didn't know was that tucked away in the backroom of the book shop was the International Cryptozoology Museum. The museum is curated by Loren Coleman, who has spent decades scouring the globe for artifacts, sculptures and paintings that celebrate the beasts and creatures found at the fringes of our scientific understanding. Great American hoaxes are showcased and debunked alongside genuine studies and expeditions into the existence of black cats and Sasquatch. It's a colourful, Fortean world of sideshows, curiosity and superstition that both scares and delights in equal measure."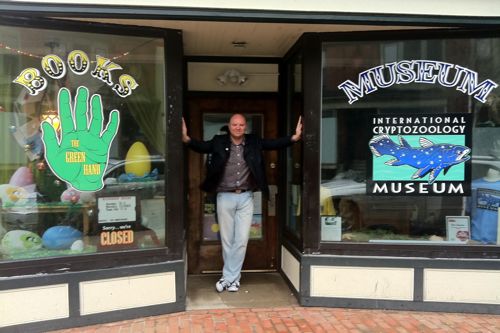 Above, Paul Smith is shown in the doorway. Smith's image of the FeeJee Mermaid, the newest photograph taken, below, is haunting.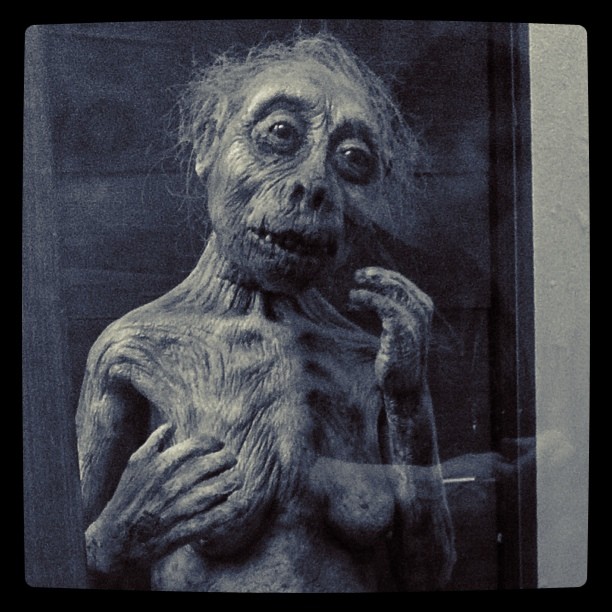 Paul Smith has more to say here.
Thanks to the news tip from Michelle Souliere.
Loren Coleman – has written 5489 posts on this site.
Loren Coleman no longer writes for Cryptomundo. His archived posts remain here at Cryptomundo.