Posted by: Loren Coleman on June 15th, 2009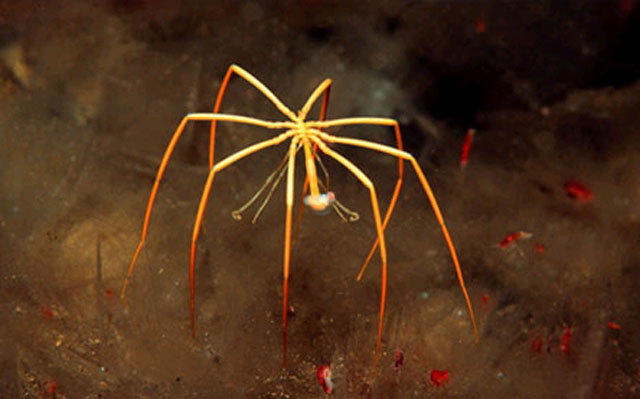 The latest report of the Zoological Survey of India declares that at least 12 new species of frogs and 14 new insects were found by scientists across the country in 2008.


The new species have been discovered in 13 states across India with most of the frogs being discovered in the Northeast.
Of the 14 new species of insects, five were discovered in various sanctuaries of Kerala.
The new species of frogs were found in Nagaland, Manipur, Mizoram and Arunachal Pradesh while those new to the country have been discovered from the fringes of Neora Valley National Park in West Bengal and Sultanpur Bird Sanctuary in Haryana, says the Zoological Survey of India's recent publication Animal Discoveries – 2008.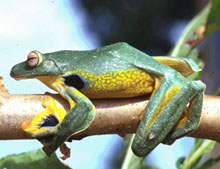 One of the new finds is related to Rhacophorus kio (above) and another to the yellow Philautus luteolus and green Philautus quyeti (below).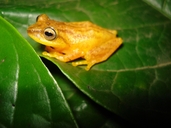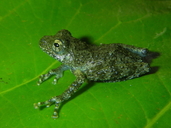 The discoveries include a frog which changes color and spots (Rhacophorous subansiriensis) found in the forests of Subansiri district in Arunanchal Pradesh and the diminutive frog (Philautus manipurensis) from Tumzane river in Manipur.
Chirixalus senapatiensis is another frog species that has been found from the Mabing river bed in Manipur, which is a member of the same genus as the Chirixalus idiootocus (shown below).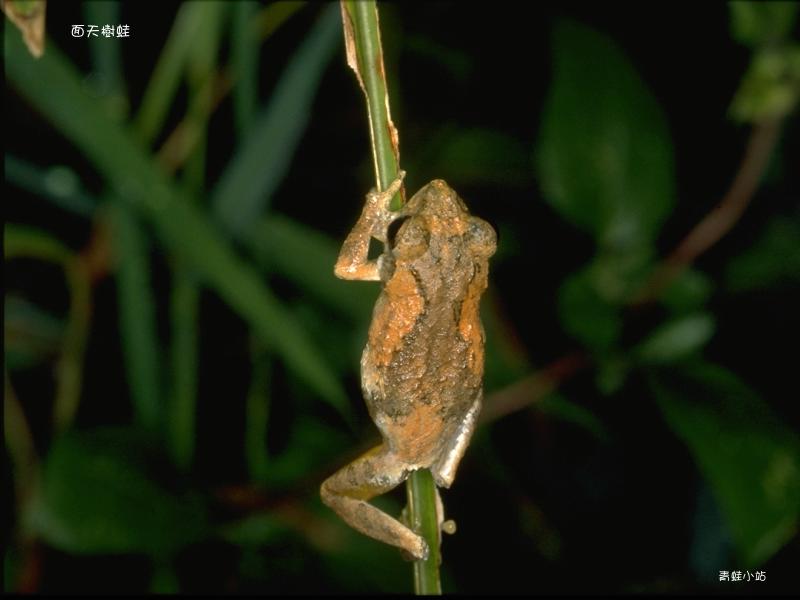 Other recently discovered new frogs from India: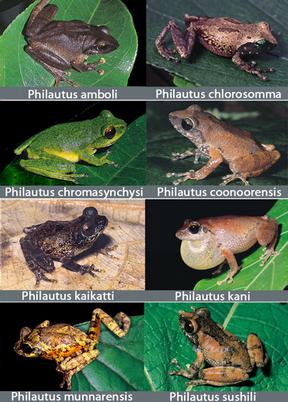 Loren Coleman – has written 5489 posts on this site.
Loren Coleman no longer writes for Cryptomundo. His archived posts remain here at Cryptomundo.