Posted by: Loren Coleman on January 9th, 2012
Another surprise appears in store for researchers looking into one species of giant Galapagos tortoise that was believed extinct for 150 years. They may still exist, hiding out in the remote area called Volcano Wolf.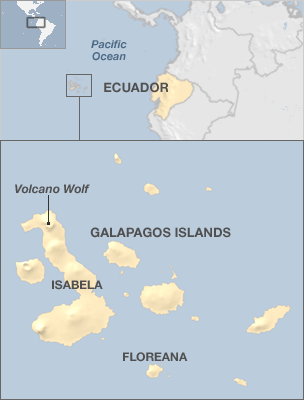 The species, Chelonoidis elephantopus, lived on the island of Floreana, and was heavily hunted, especially by whalers who visited the Galapagos to re-stock. But a Yale University team has found hybrid tortoises on another island, Isabela, that appear to have C. elephantopus as one of their parents. Some hybrids are only 15 years old, so their parents are likely to be alive.
One telltale sign was shell shapes. C. elephantopus is especially notable for its saddleback-shaped shell, whereas species on neighbouring islands sported a dome-like carapace.
"Around Volcano Wolf, it was a mystery – you could find domed shells, you could find saddlebacks, and anything in between," recounted Gisella Caccone, senior scientist on the new study.
For more on the story, see the BBC news, Christian Science Monitor, and Gizmodo.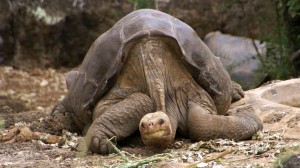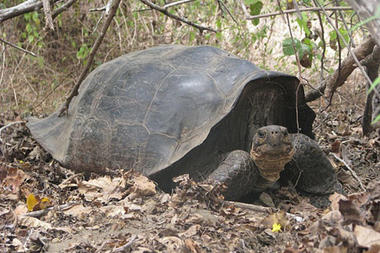 The Isabela tortoises have been breeding with a close relative from elsewhere in the Galapagos.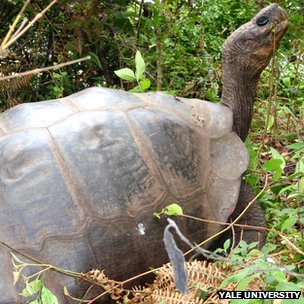 This tortoise is thought to be a hybrid of C. becki and C. elephantopus, a species native to Floreana Island some 200 miles away and previously thought to be extinct. Genetic analysis of tortoise population on Isabela Island suggests purebred individuals of C. elephantopus are still alive on Isabela.
Courtesy of Yale University
Thanks, Andreas Müller.
Loren Coleman – has written 5489 posts on this site.
Loren Coleman no longer writes for Cryptomundo. His archived posts remain here at Cryptomundo.