Posted by: Loren Coleman on November 18th, 2009
In all due fairness, I pass along to Cryptomundo an email just received, without edits (except for the addition of the link to the posting in reference) from Josh Gates, the host of "Destination Truth."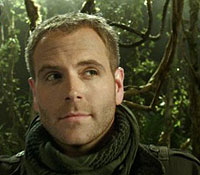 I was just forwarded your article entitled, "Destination Truth Retreats from Cryptozoology." I was really disappointed to read that your thoughts on our third season and I thought I might clarify a few points for you. Neil Mandt is a close friend and your reporting about his company no longer producing the show due to pressure to diminish the the quality or standards of DT isn't accurate at all. In fact, the show has evolved greatly from season to season. We made the switch to high-definition, began employing 3D animations, maps, and a host of high quality field equipment for our investigations. Ping Pong Productions, who now produce the show, have been incredibly hands on. Both owners of the company, Brad Kuhlman and Casey Brumels, travel in the field, work behind the scenes, and appear on camera, which is a real testament to their commitment to the series. I do not serve as an executive producer on the series, as you reported.

In terms of of the topics covered on the show, we have always tried to cover a wide range of stories that involve mysteries around the world. Even in season one we investigated hauntings as well as cryptozoological creatures. As the show has expanded (we now produce more than double the amount of episodes per season that we made in season one) we have continued to explore the paranormal, while maintaining a strong focus on cryptozoology. The only one-hour, one-topic, episode of the season was devoted to the Bhutan Yeti. We also brought the show to the U.S. for the very first time and focused both of our stateside segments on cryptozoological animals (thunderbird and skunk ape). In the 9 episodes that just aired, every single one of them had at least one segment devoted to a cryptozoological subject.

We've always appreciated the support that you and Cryptomundo readers have given to the show and promise to continue to produce high-quality episodes that feature exciting investigations into the planet's most fascinating mysteries.

All the best, Loren.

Josh

–
Josh Gates
Host/Producer – Destination Truth
—
Destination Truth Productions Los Angeles, CA 90046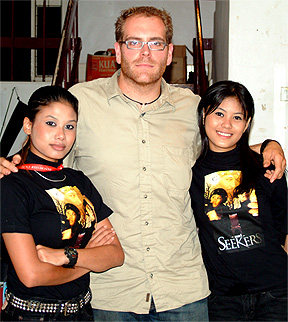 The Internet Movie Database notes that Gates is a producer. I was informed, apparently incorrectly, that Josh Gates had assumed a more hands-on role in the program by taking on executive production duties starting with Season II of "Destination Truth." My apologies to Mr. Gates for being wrong on this point.
Loren Coleman – has written 5489 posts on this site.
Loren Coleman no longer writes for Cryptomundo. His archived posts remain here at Cryptomundo.