Posted by: Loren Coleman on September 18th, 2008
A new article on the ancient origins of flukes in whales (specifically, Georgiacetus, here) reminds me that there are some perfectly good candidates among the not-so-ancient whales and their precursors who might live on as undiscovered survivors out there. Their contemporary evolved offspring may have been reported in the last few hundred years and today as "Sea Serpents."
Take a look at some of these beautiful species.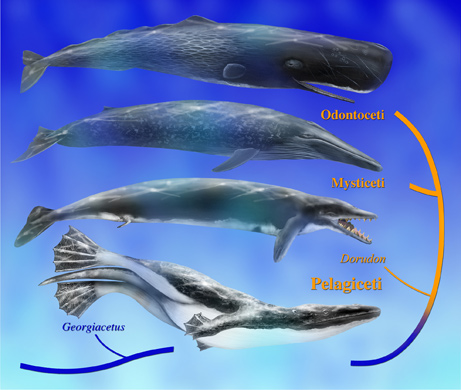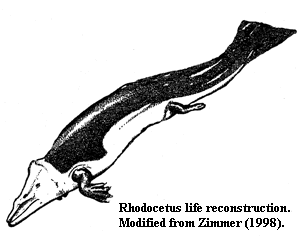 Ambulocetid cetaceans are slightly younger and more derived than pakicetid cetaceans. They were also much larger, similar in size to large sea lions. A nearly complete skeleton for Ambulocetus (below) shows that the animal had a large head, long muscular body, and a long tail. Its limbs were short but the feet long. In overall body shape, Ambulocetus looked somewhat like a crocodile, although its hind limbs and feet were considerably longer. It may have lived as an ambush predator of fish in shallow water.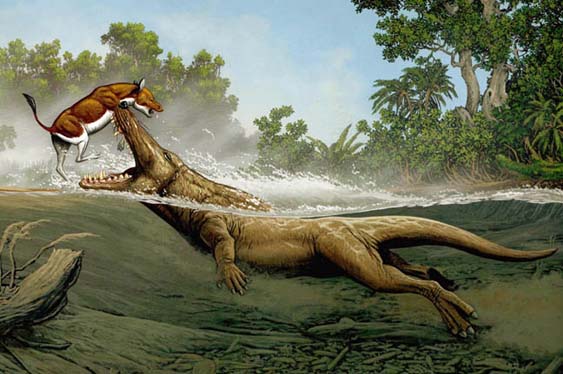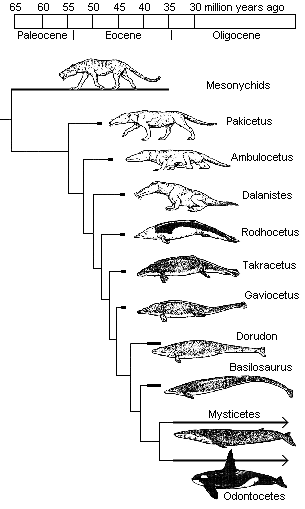 Last, but not least, the following is a reconstruction of the extra special-looking remingtonocetid Kutchicetus, which was a small animal, no bigger than a river otter. Illustration by Carl Buell.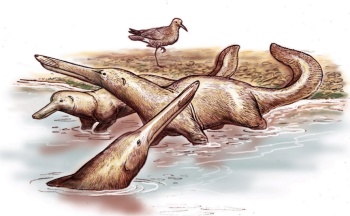 Loren Coleman – has written 5489 posts on this site.
Loren Coleman no longer writes for Cryptomundo. His archived posts remain here at Cryptomundo.