Posted by: Loren Coleman on October 25th, 2010
The simple fact is that little is known about Gigantopithecus. As Anthropology Weblogist John Hawks sharply notes: "Gigantopithecus blacki was, as its name implies, a gigantic ape from the Pleistocene of China. Its remains consist only of teeth and jaws, but these are of a tremendous size, with the largest specimens nearly twice the dimensions of male gorilla teeth and jaws."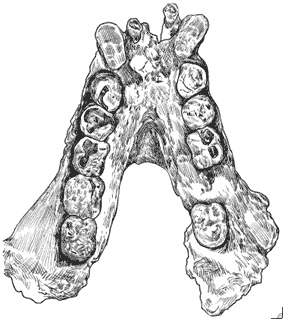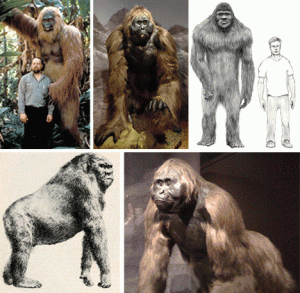 I've made no secret of the fact I'm finishing up my long-awaited book with Mark A. Hall entitled True Giants, from Anomalist Books. It is about the possibilities of the ongoing survival of rather large anthropoids, focussing on Gigantopithecus.
In finalizing the thoughts for the book, it is dismaying to realize that it has been so long since any further breakthroughs have been made in finding Gigantopithecus fossils.
I wonder when the readers at Cryptomundo will begin to hear of any hints of new Giganto findings?
Giganto A.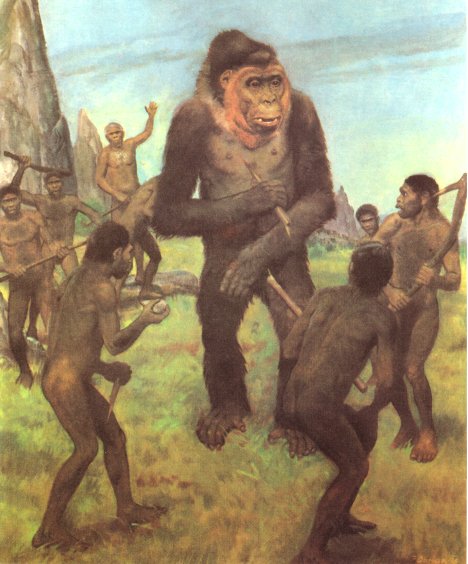 From a painting by Zdenek Burian.
Giganto B.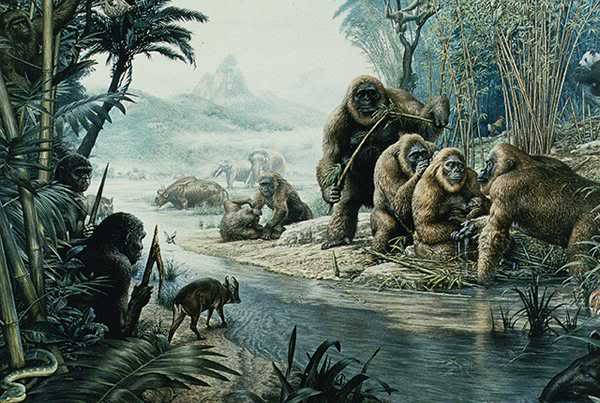 Painting by paleoartist John Sibbick.
Giganto C.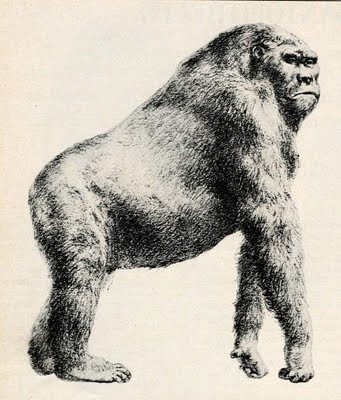 Image courtesy of McMaster University of Gigantopithecus blackii.
Giganto D.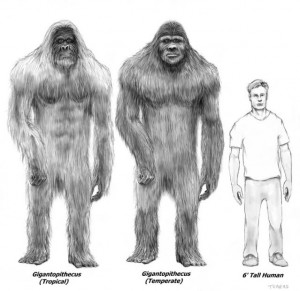 Pete Travers' drawing compares the different types of Gigantopithecus and a six-foot human.
Giganto E.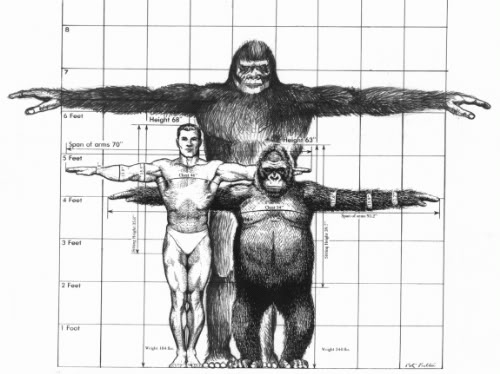 Loren Coleman – has written 5489 posts on this site.
Loren Coleman no longer writes for Cryptomundo. His archived posts remain here at Cryptomundo.