Posted by: Loren Coleman on February 18th, 2011

The new governor of Maine is visiting Portland, Maine, today.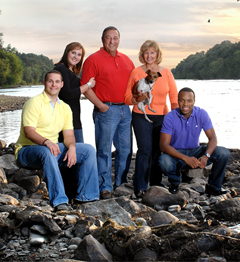 LePage, in red, and his family.
The event has caused the local newspaper, The Portland Daily Sun to joke about the visit and use the International Cryptozoology Museum as part of their humor.
Gov's visit today illustrates the 'two Maines'
By Curtis Robinson
Feb 18, 2011

"So," my friend said, about to poorly recycle a joke originally attributed to Mexican history, "the thing is, that people from rural Maine feel like people from Away stole most of their state … the part with all the good restaurants!"

(The original was that the U.S. stole part of Mexico, the part with the paved roads.)

It's likely not the best of jokes about what some politicos call "the two Maines," but we're going to hear more and more about that cultural gap as Republicans take over state government. That's because when the Democrats ruled Augusta, most of the protest-screaming was like that hypthotical tree falling in the rural forest — nobody was there to hear it.

Or, at least, nobody we know.

Well, the Other Maine is coming to call today in the person of one Gov. Paul LePage, who has not exactly hung out in Old Port since getting elected. We heard that Loren Coleman at the International Cryptozoology Museum was seeking photos of the governor to install next to Bigfoot and other seldom-seen creatures, but that is almost certainly an urban myth.

The governor is in town to address the Portland Regional Chamber of Commerce Luncheon at Eastland Park Hotel at 12:30 p.m. and tour some local businesses (NO PRESS!) before holding a town-hall style meeting at the Westbrook Performing Arts Center…
For rest of the article, see here.
BTW, it is not too early to start voting for the International Cryptozoology Museum for the "Best of 2011." Start here!  REMEMBER to SUBMIT your vote, after voting.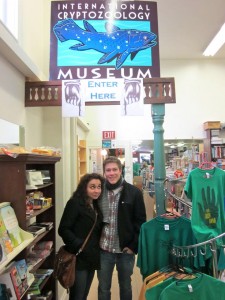 Loren Coleman – has written 5489 posts on this site.
Loren Coleman no longer writes for Cryptomundo. His archived posts remain here at Cryptomundo.