Posted by: Loren Coleman on June 2nd, 2006
Speaking in Texas on June 3, 2006, here's a sneak peek at what I'll be showing related to the 2004 Jennifer Ward sighting of the Green Swamp Ape.
Jennifer Ward's sighting has been difficult to understand, and place in context. But I think it has a lot to do with how shocking her initial drawing was.
Her first attempt to draw the creature was elementary, but especially surprising in one detail: the light patches encircling the eyes.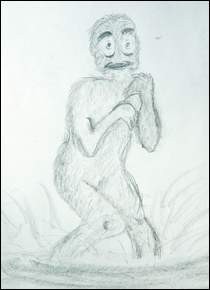 Made bigger and colored by some media, it became the definitive image with the sighting.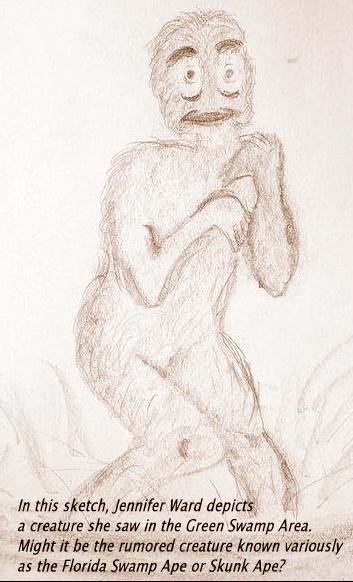 Cryptozoologist Scott Marlowe, however, brought her together with artist Matt Ellis, to get her experience through his eyes. First she re-drew the creature's head and body (see below)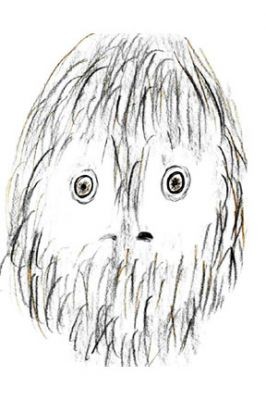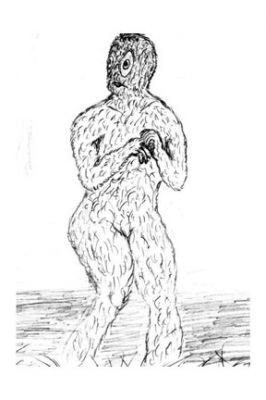 Then artist Ellis drew the Green Swamp Ape based on her description. (Thanks to the Pangea Institute and Scott Marlowe for permission to reproduce and show this and other drawings here.)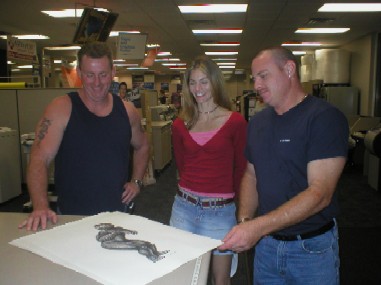 Click on image for full-size version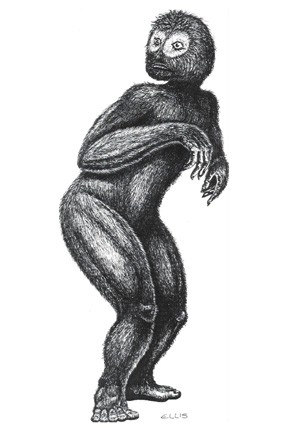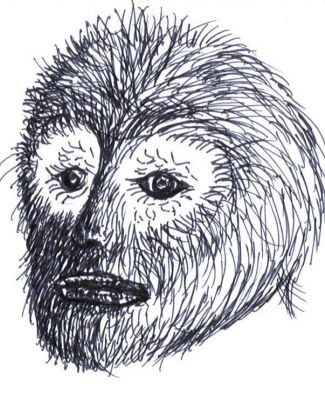 And Cryptomundo's artist-associate Peter Loh even had some fun with the Ellis ideas and an imagined interview between Scott Marlowe and the Green Swamp Ape.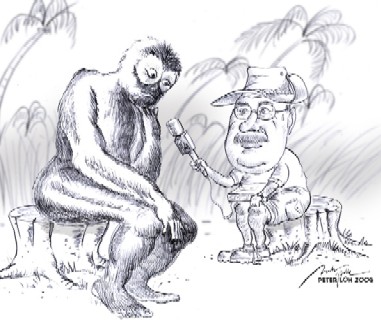 Click on image for full-size version
Finally, I discussed the details of the incident and showed all the previous drawings with wildlife artist Richard Klyver. He re-drew the Green Swamp Ape, based upon his experiences with African situations, as he thought it might actually appear to an eyewitness encountering this hairy hominoid quickly, who then did the drawings she did.
I'll be discussing this in Texas, but figured you non-attending Cryptomundo readers might enjoy "being there" with me. Have a good weekend.
Loren Coleman – has written 5489 posts on this site.
Loren Coleman no longer writes for Cryptomundo. His archived posts remain here at Cryptomundo.