Posted by: Loren Coleman on August 20th, 2006
The author of Thunderbirds is closing up shop in the South and flying, er, driving back North.
Mark A. Hall, cryptozoologist, Fortean, author, editor of Wonders, primary investigator of the Minnesota Iceman, former director of Ivan T. Sanderson's Society for the Investigation of the Unexplained, and my good friend, is making his final relocation.
After living in North Carolina for a few years and trying to make a go of it there, Hall is moving back to his home state of Minnesota. He is also permanently closing down his private publishing company, Mark A. Hall Publications (MAHP), and will no longer be the publisher of his own work. His books and the volumes of his journal Wonders will now go out of print. Hall will have no business address after the first week in September.
As Hall puts it on his website, he is folding up his publisher's tent.
For those that wish to pick up his books, this is your last chance to purchase his past journals and autographed new copies of his books, including Local Color: Special People and Places (2006), Lizardmen: The True Story of Mermen and Mermaids (2005), Living Fossils: The Survival of Homo gardarensis, Neandertal Man and Homo erectus (1999), and Yeti, Bigfoot, and True Giants (1994, 1997, 2005).
Craig Woolheater recently highlighted here Hall's newspaper archives on the South Carolina Lizardman.
Please find ordering information at his website for his books and other writings: MAHP.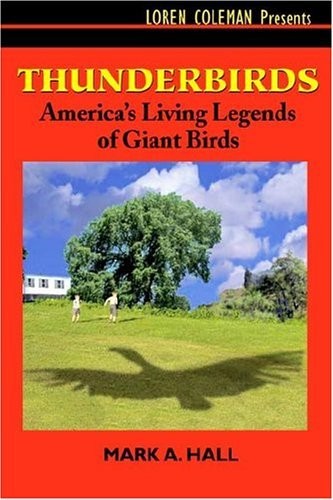 Mark A. Hall's 2004 book, Thunderbirds: America's Living Legends of Giant Birds still remains available via online booksellers.
Hall will continue to write and correspond, as he has for the past 40 years. But some time before he moves, after the few remaining books in his MAHP stock are gone, that's it for those volumes being easily available.
Loren Coleman – has written 5489 posts on this site.
Loren Coleman no longer writes for Cryptomundo. His archived posts remain here at Cryptomundo.