Posted by: Loren Coleman on June 10th, 2010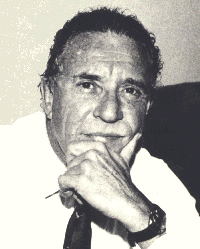 Arthur Herzog III, 83, the well-known scifi and true crime author who wrote the famed science thriller The Swarm, about killer bees from, died on May 26, 2010. His death, in Southampton, N.Y., was caused by complications of a stroke, his wife, Leslie Mandel-Herzog, said. He had homes in Manhattan and Wainscott, on Long Island, New York.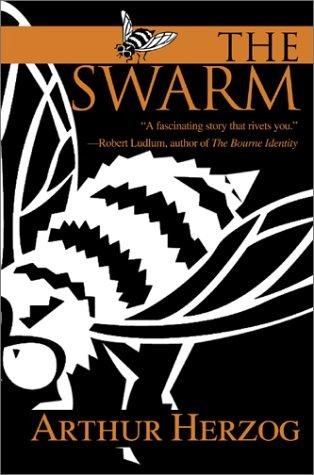 The Swarm published in 1974, was about African killer bees that migrate to South America and then find their way into the United States. The swarm devastates rural communities and eventually blackens the Manhattan skyline. The book was made into the 1978 movie of the same name, in which Michael Caine played the scientist leading the war against the bees.
Another significant book of interest to readers of Cryptomundo was Orca, also made into a movie, in which as a male killer whale takes revenge on a fisherman who killed his offspring.
Herzog's science fiction novel IQ 83 is being made into a film by Dreamworks. "IQ 83″ (1978) is a thriller in which a genetics research team accidentally creates a virus that unleashes an epidemic of retardation.
Herzog wrote 16 novels, two collections of short stories and nine nonfiction books, including:
The Church Trap. New York, Macmillan, 1968/2003.
The Swarm. 1974.
Orca. Pocket Publishers, 1977.
Heat. Signet, 1977.
IQ 83. Simon & Schuster, 1978.
Make Us Happy. Crowell, 1978.
Glad to be Here. Crowell, 1979.
Aries Rising: A Novel. Richard Marek Publishers, 1980.
The Craving. Dell Publishing, 1982.
Vesco. Doubleday, 1987.
The Woodchipper Murder. Henry Holt & Company, 1989.
17 Days: The Katie Beers Story. 2003.
The B.S. Factor. 2003
A Murder in Our Town. 2007.
The film The Swarm, 1978, starred Michael Caine, Richard Chamberlain, Olivia de Havilland, Katharine Ross, andRichard Widmark, and was directed by Irwin Allen.
Herzog was born in Manhattan on April 6, 1927, the son of Arthur Herzog Jr. and the former Bunny Dayton. His father, a songwriter, often worked with Billie Holiday, and together they wrote "God Bless the Child."
Loren Coleman – has written 5489 posts on this site.
Loren Coleman no longer writes for Cryptomundo. His archived posts remain here at Cryptomundo.