Posted by: Loren Coleman on September 19th, 2010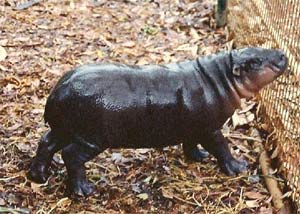 Halifax Herald
Halifax, Nova Scotia
July 30, 1885
A HIPPOPOTAMUS IN MANITOBA
One day recently, while fishing from the bank of the river, John Bryan observed a very strange monster swimming in the river some distance below him. Mr. Bryan's attention was first attracted to the point where the monster was disporting itself by a sound which resembled escaping steam, and he expected to see a steamboat coming up the river. Imagine his surprise, however, to see swimming about what he first thought was a cow, but which on clear inspection proved to be a large monster, the like of which he had never seen or heard of before. The beast swam from one side of the river to the other at a terrific rate, throwing up the water like a steamboat. Then it swam down the river a short distance, then up again, and then disappeared beneath the surface of the water, leaving a vortex of water behind like a whirlpool. Bryan says the animal looked to be larger than a horse, and had a head something like a hippopotamus. It was of a pale, yellowish color under the neck and dark brown on the back, and showed considerable of its body above water. – Emerson International.
See also the hippo in BC report from 1928, here.
Loren Coleman – has written 5489 posts on this site.
Loren Coleman no longer writes for Cryptomundo. His archived posts remain here at Cryptomundo.