Posted by: Loren Coleman on May 26th, 2006
Cryptomundo Exclusive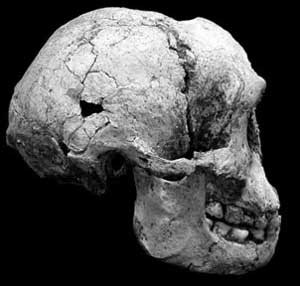 Be prepared for some books on Homo floresiensis.
I just received the direct news from Mike Morwood (below), Professor of Archaeology, University of New England, Australia, the leader of the Flores on-site Homo floresiensis discovery team, that his book is on its way.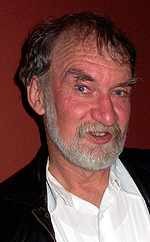 He wrote saying he has completed a book with Penny van Oosterzee entitled The Hobbit's Tale: Discovery, Significance and History of a New Human Species on the Island of Flores, Indonesia.
Penny van Oosterzee is one of Australia's best science writers, and is the recipient of the 1997 Eureka Science Book Prize for her book Where Worlds Collide: The Wallace Line. Recently, she is most-remembered for her highly-praised 2000 book, Dragon Bones: The Story of Peking Man. That volume details the emotional and compelling story of the Chinese Homo erectus. It is described as "a riveting historical account of the discovery of Peking Man, from the excavation of one small fossilized molar to the mysterious disappearance of the fossils at the beginning of the Second World War."
Penny van Oosterzee is also the founder, owner and director of EcOZ Environmental Services. Established in 1990 and based in Darwin, Australia, EcOz is a specialist environmental consulting business with specific bioregional expertise in the wet/dry tropics and the arid zone of Australia. EcOz currently has a statutory role as Indian Ocean Environment Office for the Commonwealth Government of Australia.
Mike Morwood's and Penny van Oosterzee's The Hobbit's Tale: Discovery, Significance and History of a New Human Species on the Island of Flores, Indonesia has instantly become one of the year's most highly anticipated new books on palaeoanthropology, and specifically the subject of Homo floresiensis. The Hobbits are able to generate media attention globally, with every new finding and facet of the debate about what these 3-feet-tall hominids were, so Morwood's and van Oosterzee's book, no doubt, will be an immediate success.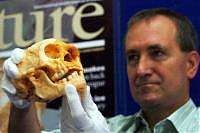 There certainly seem to be other Homo floresiensis books waiting in the wings, too. What new books are on the horizon remains an open question with hints of a few answers.
The forthcoming Handbook of Palaeoanthropology Volume 3: Phylogeny of hominines (ISBN: 3540324747) by editors Winfred Henke, Roth, and Ian Tattersall, contains a chapter that has material within it on some characteristics of Homo floresiensis. It is a technical book that sells for $799.00, is published by Springer-Verlag, and is due out November 15, 2006. Perhaps it will be available on interlibrary loan?
Robin Osborne, a politically-oriented Australian journalist, Morwood tells me, is apparently writing a popuar general Hobbits book for next year. Osborne previously penned Indonesia's Secret War: The Guerilla Struggle in Irian Jaya, in 1985, and has continued to comment on intelligence, social, and political affairs in the region.
Much good reading awaits us all.
We are definitely on the verge of hearing about the publishing of similar books, probably including one from the debunkers, although their track record for rejections from formal journals is reportedly very high. There is no reason to think a skeptical book on Homo floresiensis would be a good seller, especially as thin as their case is now since the discovery of other Homo floresiensis skeletal material last year.
I certainly look forward to reading the Morwood-van Oosterzee book.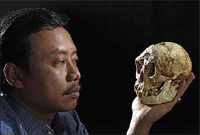 Loren Coleman – has written 5489 posts on this site.
Loren Coleman no longer writes for Cryptomundo. His archived posts remain here at Cryptomundo.