Posted by: Loren Coleman on June 1st, 2007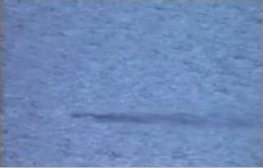 The following stabilizations of the new "Nessie" video were created and sent to Cryptomundo by Bill Appleton, Chief Technology Officer, DreamFactory Software, Inc. of Mountain View, CA.
It is great footage that seems to show a hump, and then a long neck (perhaps even a head). Eel? Seal? Cryptid long-necked seal? Nessie? Unfortunately, without any reference points, the next question has to be: How big is this?
Also, as I've said before, film footage is a form of an eyewitness's experience and needs to be investigated as such. Background checks and a history need to be created on Gordon Holmes. For someone to have popped up after six years of doing research at Loch Ness, sort of out of the blue, what kind of footprint has he left before this event? Could this be a test of some sort of how new images would be treated on the world stage?
Of course, too, I want to congratulate Gordon Holmes, an apparently patient investigator at Loch Ness who took some footage and made it available for the world to view without melodrama or a huge publicity build-up.
Time will tell, but he may have captured the most talked about visuals of a cryptid for 2007.
Amazing footage, especially after you view it in light of the stablized video.
Therefore, here below is how technology can help us all see more clearly what Gordon Holmes camera "saw." Let the analyses begin.
The first series of animated stills have been stabilized.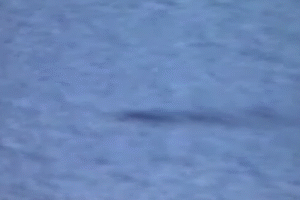 The second series of animated stills have been slowed down by 50%.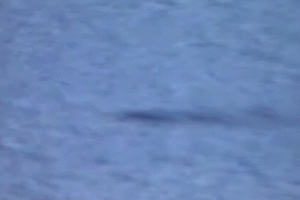 My thanks to Bill Appleton for sharing these with me for posting at Cryptomundo, with his permission.
Loren Coleman – has written 5489 posts on this site.
Loren Coleman no longer writes for Cryptomundo. His archived posts remain here at Cryptomundo.