Posted by: Loren Coleman on December 6th, 2010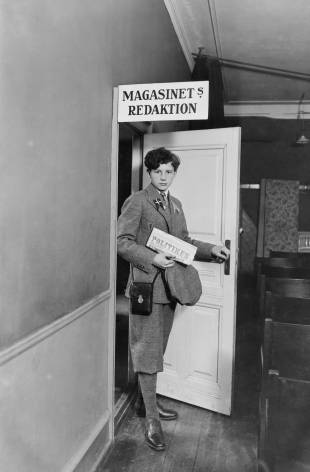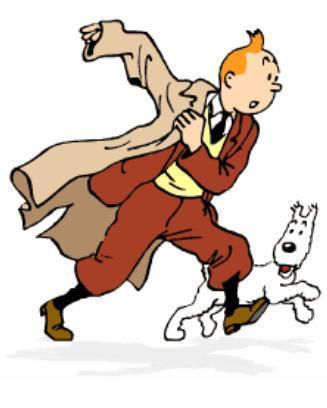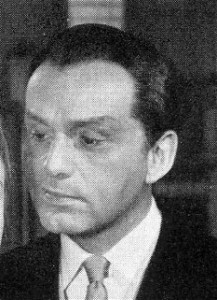 Danish actor Palle Huld, who reportedly inspired a Belgian cartoonist to create the comic book reporter Tintin, has died. He was 98.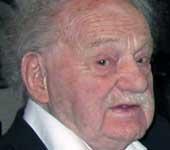 Huld died November 26, 2010, in a retirement home in Copenhagen. The cause of death was not given.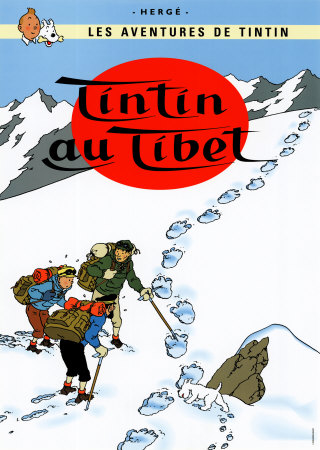 Tintin's artistic creator was Georges Remi (known as "Herge"). Raymond Leblanc was the publisher.
After a well publicized circumnavigation of the globe, the young Danish actor, Palle Huld, became immortalized by Herge in the late 1920s. The unruly red haired, sprightly and adventurous teenager is said to be the inspiration behind Herge's iconic TinTin.
One overview of Huld's death noted:
Tintin was probably one of the first action heroes, and although his appearance certainly didn't suggest as much, the pixie nosed teenage reporter with his cow-licked curl and trusty sidekick Snowy travelled the world foiling criminals and carrying out good deeds.

From his humble beginnings in January 1929 after a debut in Le Petit Vingtième, (the children's section in a Belgian newspaper), TinTin has sold over 200 million books worldwide and has been translated into several languages. To this day he retains a tremendous following.

The next major presentation of TinTin is the Steven Spielberg and Peter Jackson co-production of , "The Adventures of TinTin – The Secret of the Unicorn," which is set for release in time for Christmas.

Palle Huld was born in 1912 and made his acting debut in 1934 at the Royal Danish Theater. He remained closely associated with them for many years, and also appeared frequently in Danish films and television until he retired some ten years ago.

Palle Huld's rise to prominence happened in 1928 when he entered a competition to honour the centennial of Jules Verne held by Politiken, a Danish newspaper. The competition winner had to re-enact the adventures of Phileas Fogg's travels in "Around the World in Eighty Days," (except in 46 days).

Then 15 years old, Palle embarked on his voyage on March 1st, 1928, and was shadowed by the world press as he travelled by train and steam boat through England, Scotland, Canada, Japan, the Soviet Union, Poland and Germany.

Upon his return to Copenhagen where he was greeted by 20,000 people and a very relieved mother, Huld wrote a book chronicling his adventures. The book was published in several languages, the English version entitled, "A Boy Scout Around the World." ~ CWD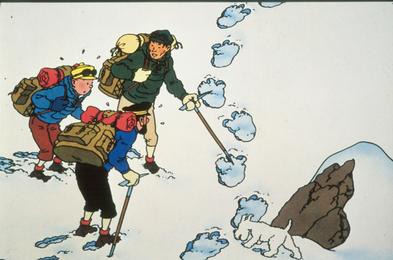 Just to be clear, "The Adventures of TinTin – The Secret of the Unicorn," is set for release on December 23, 2011, not 2010.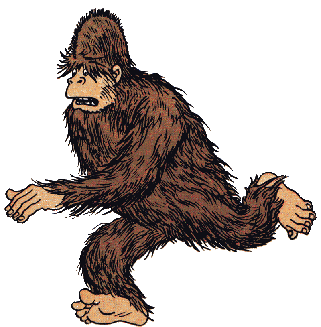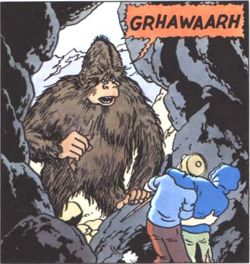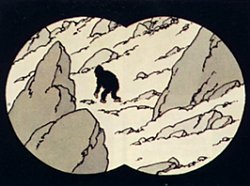 Images above are from Tin-Tin in Tibet, published in 1960.
One of the Tintin adventures very much related to the 1950s' search for the Yetis or Abominable Snowmen.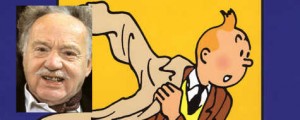 Loren Coleman – has written 5489 posts on this site.
Loren Coleman no longer writes for Cryptomundo. His archived posts remain here at Cryptomundo.