Posted by: Loren Coleman on May 17th, 2008
Will big news come out of Ohio in the next 24 hours?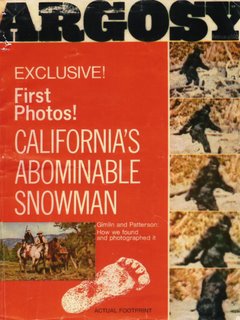 Today, Saturday, May 17, 2008, in Ohio, M. K. Davis gives one of his first public lectures in years. Perhaps someone will ask about his November 26, 2006, press release:
Patterson Bigfoot film subject has been identified as a human.

News Archive > 2006 > Nov > 26

Famous piece of film footage that is considered to be the number one evidence for the existance of Bigfoot, has had its subject identified to be a human being.

For_Immediate_Release:

November 26, 2006 (Press Release) — After working on the famous footage for nearly ten years, researcher M.K.Davis has identified the subject of the famous film to be completely human. Not a man in a suit, but a human in the wild. "Everything on the film can be explained",says Davis. Using the famous piece of footage, Davis says that he can explain all the unusual features of the subject as that of a human being. Davis says that he expects to produce the evidence soon that will completely explain this mysterious film. "This is not something that I was expecting when I started this project" says Davis. But I was prepared to go where the research took me."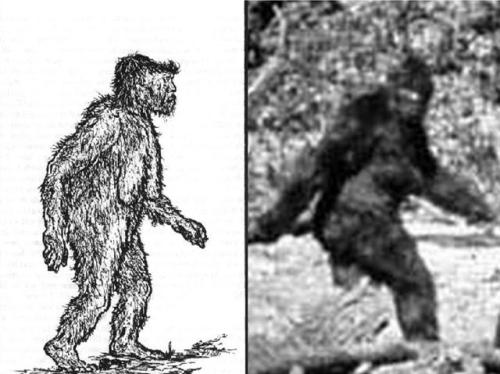 "The word is out! Yes we are saying Bigfoot is human, and we think we have proved it….Everyone said it was an ape or creature or something else. No, it's a human being of some sort. A very large human at that. It could be one of the oldest races in existence. Clues are in the movie…You be the judge. Man in a suit – Miocene ape – no way!" – Pat Holdbrook, November 2006.
"All the images and explanations will be in Holdbrook's movie. I will be glad to preview with anyone the images, if they are willing to come to me to see them as I do not think it proper to release them to the internet with Holdbrook's film not yet finished." – M. K. Davis, November 2006.
"The movie that Pat is making will contain the images and explanations….I'm no circus barker." – M. K. Davis, November 2006.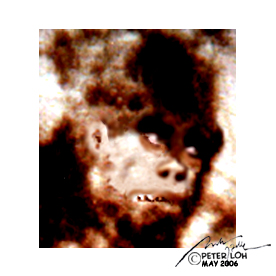 Remember, the context of the M. K. Davis "claims" followed hot on the heels of promised groundbreaking photographs of the so-called "Johor Bigfoot," which were going to rewrite history. Those photos turned out to be plates of images from a documentary that used humans with sfx makeup to portray Homo erectus and other prehistoric hominoids.
But for months, quotes from Malaysia were heard that were hauntingly similar to ones that would come in the wake of the Davis claims.
"Asking to see the photographs is like asking for Angelina Jolie's unpublished baby photos. You have to be patient like the rest." – Sean Ang, July 2006.
"We will release photos of Bigfoot in a book that will be launched soon." – Vincent Chow, August 2006.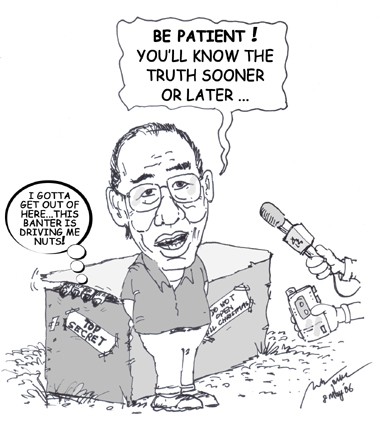 First uttered in 2006, what are to make of the above noted Holdbrook and Davis quotations today? What will the M. K. Davis appearance in Ohio today bring forth, as far as convincing visuals?
Loren Coleman – has written 5489 posts on this site.
Loren Coleman no longer writes for Cryptomundo. His archived posts remain here at Cryptomundo.