Posted by: Loren Coleman on April 3rd, 2011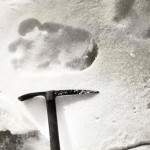 National Geographic Channel has begun their "Expedition Week," and on April 4th, Monday, they broadcast "Hunt For The Abominable Snowman".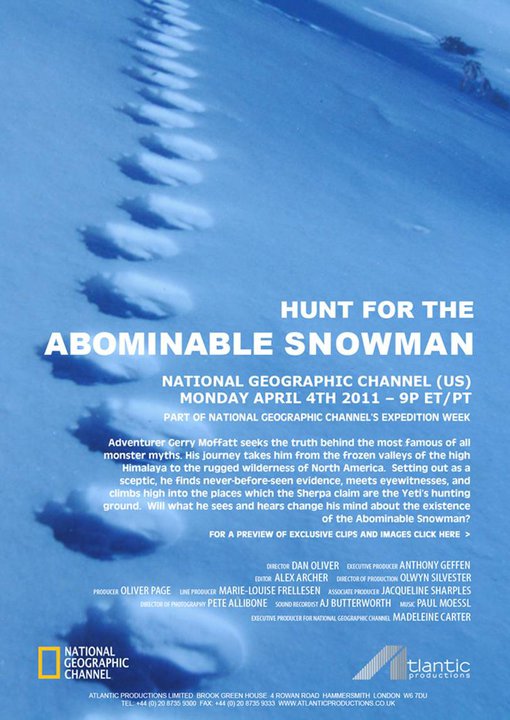 Here is what their promotional material says: "Across the Himalayas are stories of the Yeti, or Abominable Snowman. Half man, half ape, the Yeti is said to roam only the most remote peaks, where people rarely venture. Now, veteran explorer and climber Gerry Moffatt sets out to find proof in a hunt that will test his stamina. As conventional scientific theories challenge ancient beliefs and credible witnesses, he works to separate fact from fiction and find hard evidence that the legend is real."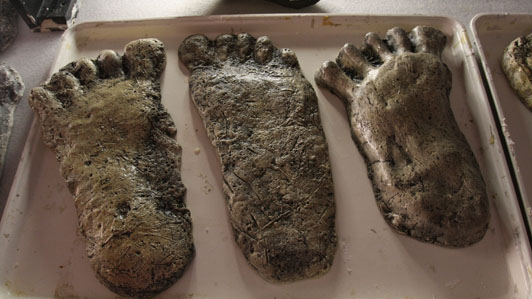 But as you can see from the trailer, this program will be also about the recent reports of Bigfoot/Sasquatch in Colorado and Wyoming.
For more about Moffatt, see here.
Loren Coleman – has written 5489 posts on this site.
Loren Coleman no longer writes for Cryptomundo. His archived posts remain here at Cryptomundo.