Posted by: Loren Coleman on July 30th, 2009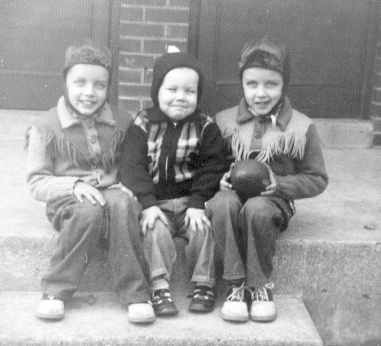 Above are, from left to right, the Coleman boys, Bill (born 1948), Jerry (born 1951), and that's me (born 1947) holding the ball. (Not shown, sister Susan, born 1954.)
Click for a larger image.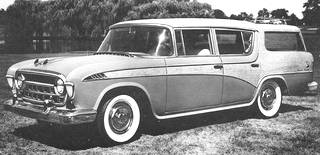 A file photo of this 1956 car reminds me of the Nash Rambler our parents owned, although I have no idea what year theirs actually was.
Sometimes, memories are all we have. Often they are foggy but then, well, that's why we have books and blogs, I guess to capture certain moments. Sometimes the news is even good. Like today's.
My brother, Jerry, author of two books on Fortean matters and cryptozoology, has been ill for some time.
This week, Jerry decided to address his health publicly, after a year's silence. Here are parts of his recent update:
As most of you know I was diagnosed with cancer in April of 2008. However, few of you know of the details….

Okay, here it is ~ in the nutshell ~ they found two different types of cancer in my neck. So after three operations and many, many, many trips to doctors and hospitals and over 25 straight days of radiation treatments my latest P.E.T. Scan revived shocking news….

Half my neck is gone, yet it appears almost normal looking (although I do wear turtle necks and scarves when out and about). I can talk but I sound a little different….

So, anyway, back to the P.E.T Scan ~ it showed I was cancer free!…
For his complete blog, see here.
Knock on wood. Of course, I am not letting my guard down while I am hoping for the best, for as Jerry also shares, our brother Bill remains "very, very sick."
Being the older brother, and with only a few bumps and bruises personally and my sister Susan healthy too, this has been a strange time. I do wish for better times ahead for my younger siblings, with concern and love.
Thoughts and more go out to both of my brothers (and their caring families) on their complete recovery on this long trek back from these recent dark journeys, which seemed to get especially more troubling right after the sudden death of our mother on April 9, 2008 and the passing away of our younger step-sister on August 9, 2008.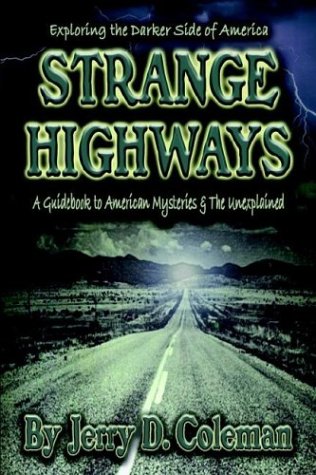 I'm proud and happy to say Jerry D. Coleman is the author of Strange Highways and More Strange Highways.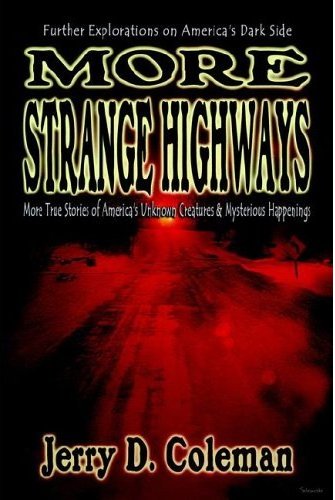 Loren Coleman – has written 5489 posts on this site.
Loren Coleman no longer writes for Cryptomundo. His archived posts remain here at Cryptomundo.