Posted by: Loren Coleman on July 30th, 2010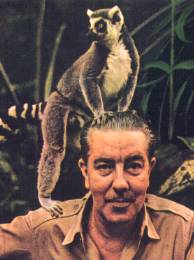 What place did love have in the life of Ivan T. Sanderson?
I have come into the possession, through a reputable bookseller, Bob Girard, of a remarkable collection of books that have inscriptions from naturalist and cryptozoologist Ivan T. Sanderson to his first wife, Alma. They clearly show Ivan as a passionate individual, who signs himself as Alma's "lover-husband" in one instance, calls her "precious" in another, and expresses his affection for her elsewhere.
These volumes will certainly be cherished by me, and I will eventually use them for an exhibition at the museum.
I add them to a collection of other inscriptions in books I have collected down through the years, including one from Ivan to W. C. Osman-Hill, the London primatologist involved in the Pangboche hand affair. Ivan had autographed a copy of Monkey Kingdom to Osman-Hill.
Here are peeks at some of the recently discovered notes from Ivan to Alma: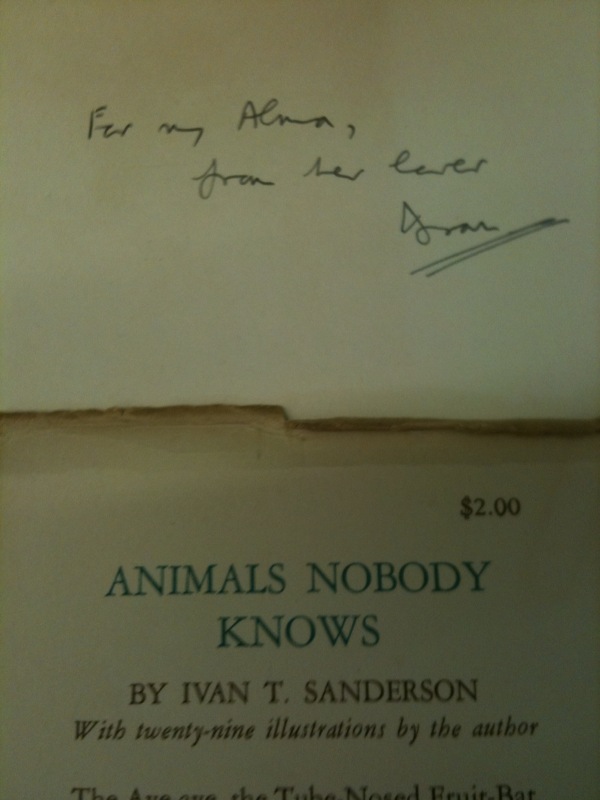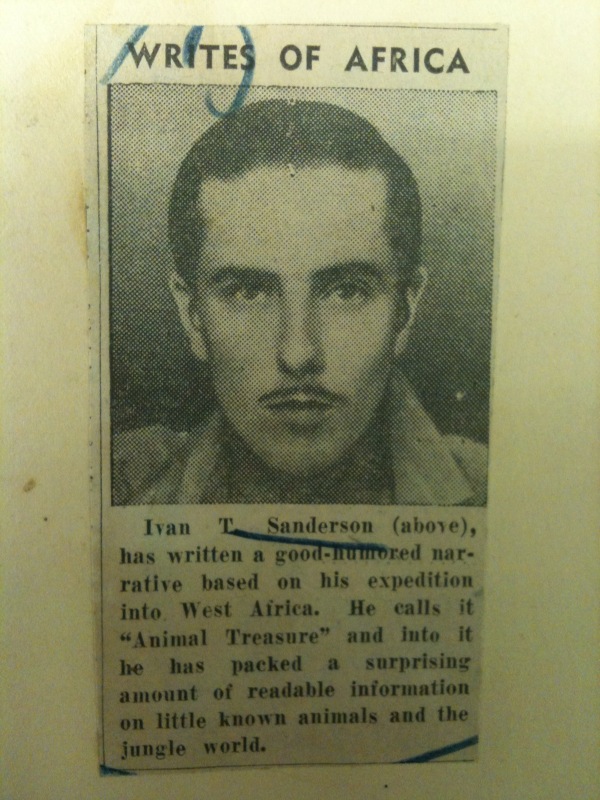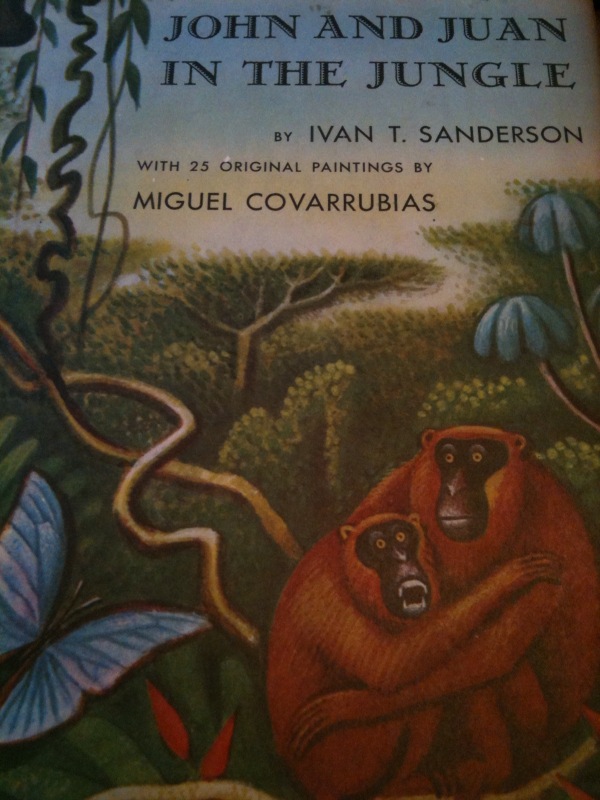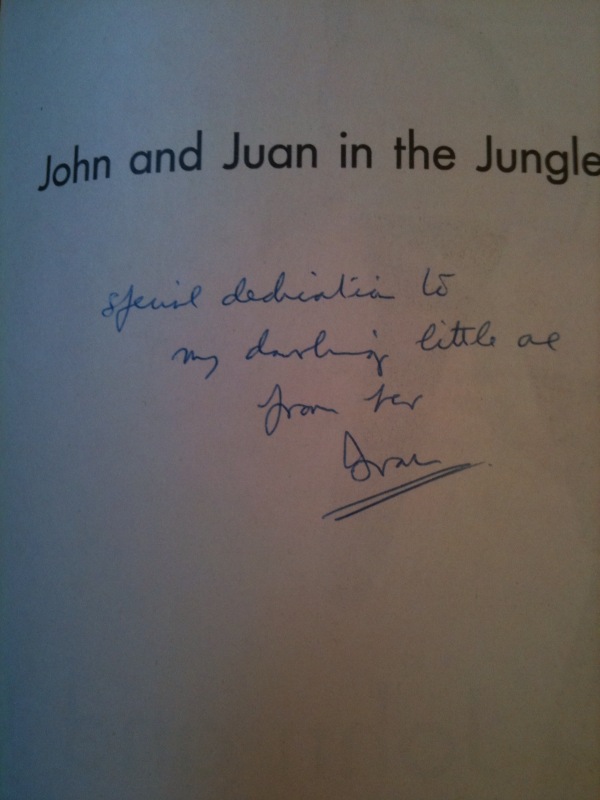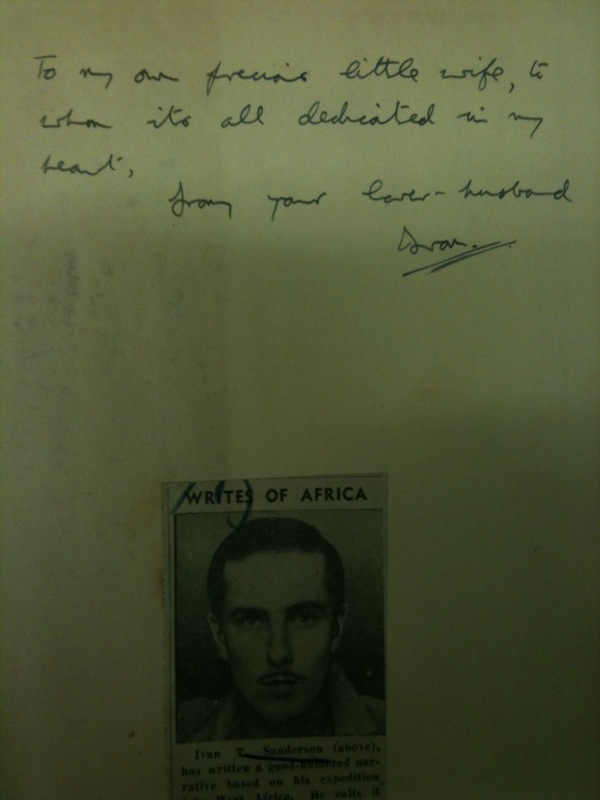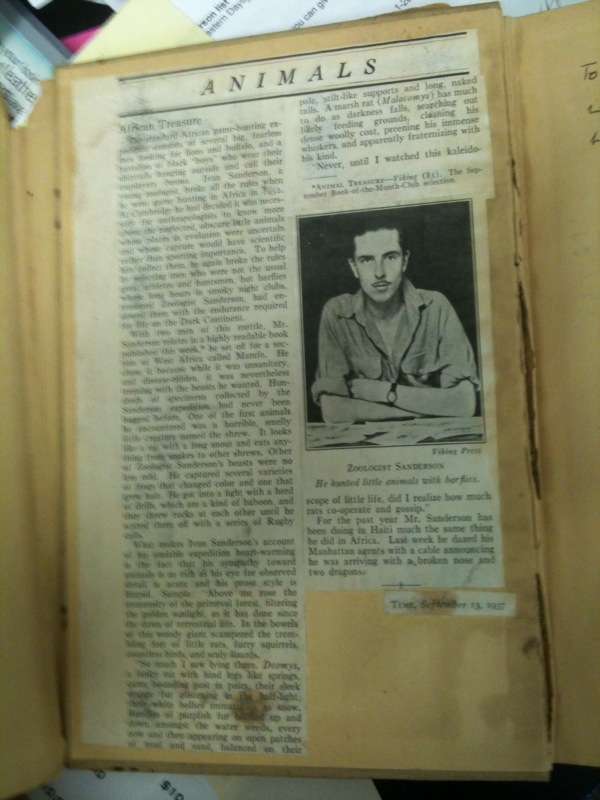 ++++
If you would like to make a legacy donation to the International Cryptozoology Museum, your contributions go directly to our operating costs and that of future exhibitions. Funding, new items, and time are always appreciated. If you would like to have direct contact about a major donation or becoming a volunteer with the director, Loren Coleman, please use the contact form here.
Thank you.
Loren Coleman – has written 5489 posts on this site.
Loren Coleman no longer writes for Cryptomundo. His archived posts remain here at Cryptomundo.