Posted by: Loren Coleman on May 10th, 2009
Did you know that jaguars are swimming the Panama Canal?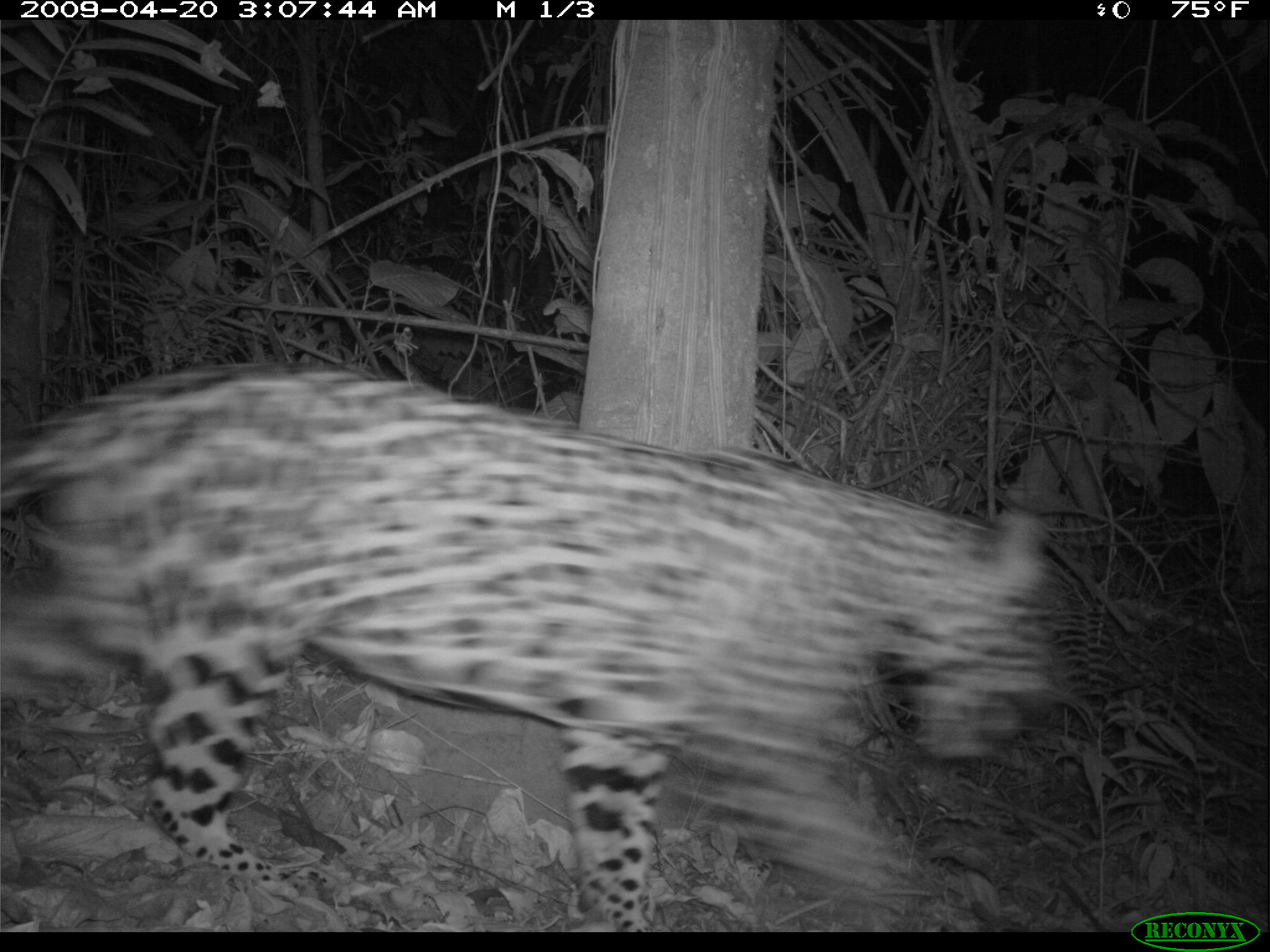 A lone jaguar captured by a camera on Barro Colorado Island, Panama, home to the Smithsonian Tropical Research Institute. Dated April 20, 2009. (Courtesy of Jackie Willis.)
Jaguars travel amazing distances on their migration routes – trekking from Mexico all the way through most of South America. They cross canals, towns, ranches and plenty of people who are less than happy to see them. Host Jeff Young talks with Dr. Alan Rabinowitz, president of the conservationist group, Panthera, about a novel way to get humans to co-exist with cats.
NPR's "Living on Earth" is the location for this interesting new (May 8, 2009) interview about jaguars. Listen to it or read the transcript, here.
Rabinowitz, who has a past full of some very cryptozoological points of view, speaks specifically about this Panama Canal swimming behavior of the jaguars:
I headed straight down to the Panama Canal when I got this news. And sure enough, there's a great section on the Atlantic coast of the Panama Canal which is solid jungle up to the canal and solid jungle on the other side, and it's not that wide. It's wide enough frankly for you and I to swim across. It's not as if every jaguar that comes there swims across, but to maintain genetic continuity all you need is one jaguar every four or five generations to actually make it across, one young dispersing male usually, and get to the next side.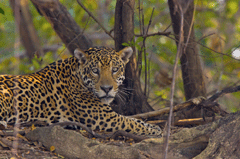 A watchful jaguar in the Pantanal. (Photo: Steve Winter/Panthera)
Loren Coleman – has written 5489 posts on this site.
Loren Coleman no longer writes for Cryptomundo. His archived posts remain here at Cryptomundo.