Posted by: Loren Coleman on December 11th, 2008
When lifelong Fortean, Eastern puma and Sasquatch researcher, and recent cancer sufferer Bob Chance was first arrested, the media highlighted Bob as a "Bigfooter."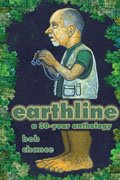 Perhaps in a nod to the civic-minded background of Bob's life and the holiday season, the mainstream newspaper The Baltimore Sun is now calling him the ecologically-minded "Santa Bob."
A 62-year-old ecologist, Christmas-tree merchant and former Bel Air town commissioner pleaded guilty today [December 10, 2008] in Baltimore County Circuit Court to growing marijuana and possessing psychedelic mushrooms on his 7-acre Harford County farm.

Robert C. Chance, who children buying Christmas trees know as "Santa Bob," was arrested in May [2008] during a raid on his farm, where detectives and investigators from the U.S. Drug Enforcement Administration found 19 marijuana plants growing, more than a pound and a half of packaged marijuana in freezers, and about 33 grams of hallucinogenic mushrooms.

Chance had been charged with five counts, including possession with intent to distribute marijuana. Under an arrangement with prosecutors, he was able to plead guilty to two of the lesser charges in exchange for a recommendation that he serve no more than six months in prison.

Had he been convicted of all five charges, Chance faced a maximum of 20 years in prison.

This morning, Judge John G. Turnbull II — to whose courtroom in Towson the case was transferred after Harford County judges recused themselves because they are acquainted with the defendant — agreed that he would give Chance no more than six months in jail, but postponed sentencing until March 9 so that he can consider a pre-sentencing report.

Standing before the judge in a trim goatee, reading glasses and black blazer, Chance firmly answered, "Yes, sir," to a series of questions from Turnbull as to whether he understood, among other things, that he was waiving his right to a trial by jury. Asked what his level of education was, Chance replied, "Two master's degrees."

"So you understand the English language," the judge responded.

"'Santa Bob' pleads guilty in marijuana case," by Nick Madigan, Baltimore Sun, December 10, 2008
I certainly hope the judge takes into account Bob's good life, his cancer, and his friends' appeals. Perhaps, in the end, he will get probation instead of six months?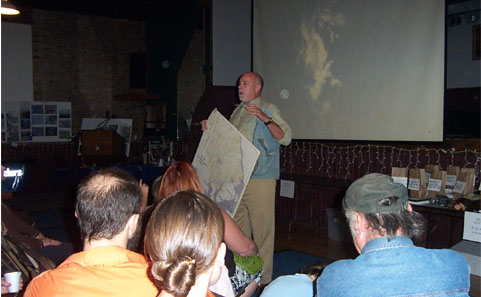 Bob Chance routinely delivers his free lectures to schools, conservation groups, and the elderly about ecology, historical animal reports, and cryptid sightings in Maryland.
Loren Coleman – has written 5489 posts on this site.
Loren Coleman no longer writes for Cryptomundo. His archived posts remain here at Cryptomundo.