Posted by: Loren Coleman on June 11th, 2012
Tomorrow, June 12, 2012, is "National Beef Jerky Day."
A piece of Bigfoot art good enough to eat?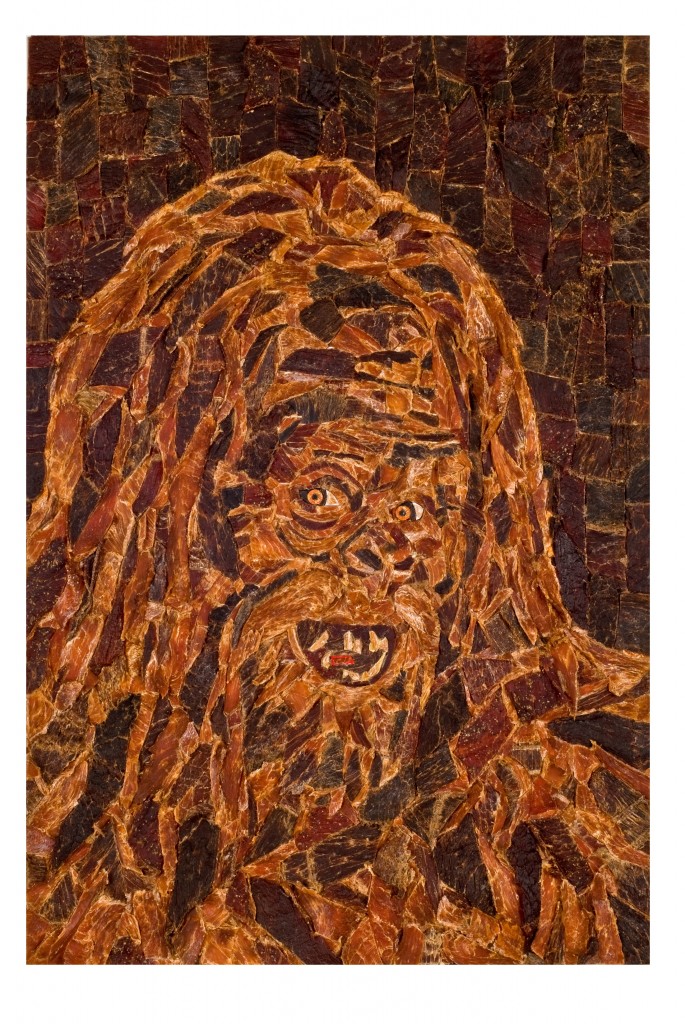 Mosaic artist Jason Mecier used approximately 80 bags (3.25 ounces per bag) of Jack Link's Jerky products to create the Sasquatch portrait. That's more than 16 pounds of jerky!
More specifically, the portrait is made up of:
Jack Link's Original Turkey Jerky (lightest shades)
Jack Link's Original Beef Jerky and Jack Link's Teriyaki Beef Jerky (medium tones)
Jack Link's A1 Steak Sauce Beef Jerky and Jack Link's KC Masterpiece Barbecue Beef Jerky (the darkest of all the jerky products)
Jack Link's Sesame Teriyaki Chicken Nuggets (Sasquatch's eyes)
Jack Link's Original Jerky Chew and Teriyaki Jerky Chew were used to help fill in a few cracks
The portrait took a total of 50 hours to complete.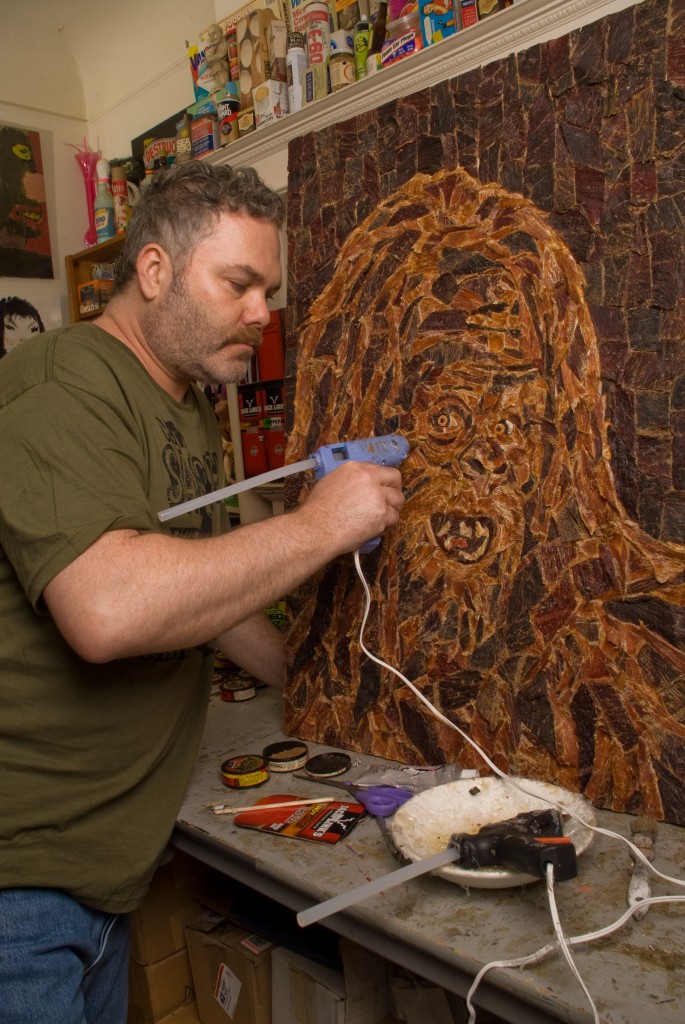 (P.S. This is a story and images that were suppose to be embargoed until June 11th, which Cryptomundo respected. But I see that it was released earlier, for example, here and here, by some. Just saying. Even a Beef Jerky Sasquatch publicity secret can't be kept quiet and from the public for long.)
Loren Coleman – has written 5489 posts on this site.
Loren Coleman no longer writes for Cryptomundo. His archived posts remain here at Cryptomundo.