Posted by: Loren Coleman on December 19th, 2009
Please be conscious of some time changes for the museum hours during the holidays: Saturday, December 19, 2009, the museum will be open from 9:30 am to 7 pm, and Sunday, December 20, 2009, from Noon to 5 pm, to accompany last minute shoppers who wish to pick up that final cryptozoological treasure! For other changes, please see here.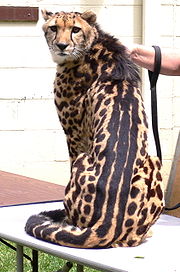 King Cheetah (Acinonyx rex, old style)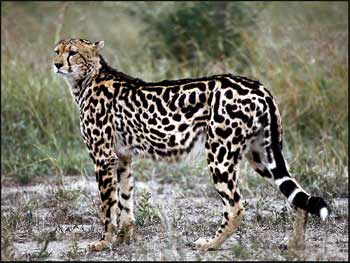 Photo credit: African Safari Pictures.
I just added a replica of the King Cheetah to the mini-collection of former cryptids at the International Cryptozoology Museum.
I had not even realized that this figurine was produced until I tried to discovery how many "animals of discovery" have replicas, as I was reorganizing those specific shelves of the exhibition. The tiny figurine is one of the "ChocoQ animatales" collection of "Amazing Animals!" made in Japan.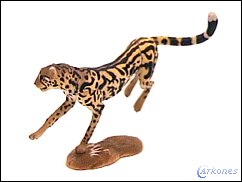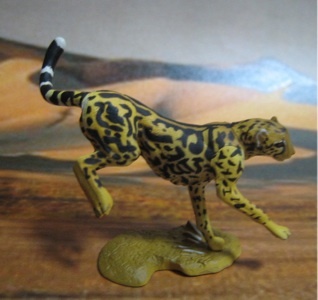 Some collectors have made rather specialized King Cheetahs, as well, such as the one shown below customized from the Schleich normal cheetah replica.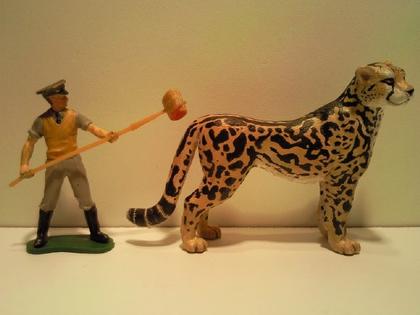 Of course, there are still some "classic animals of discovery" on my wish list. One, of course, is a good figurine of the giant forest hog, drawing following: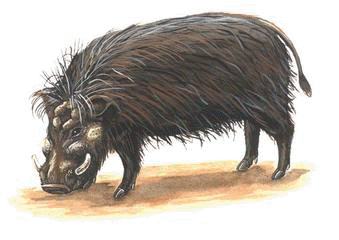 Loren Coleman – has written 5489 posts on this site.
Loren Coleman no longer writes for Cryptomundo. His archived posts remain here at Cryptomundo.