Posted by: Loren Coleman on January 20th, 2013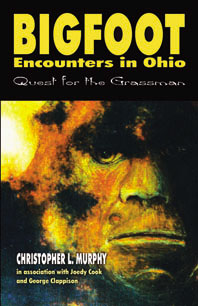 Just in to me, via email:
My husband just came home and said he heard a report that they captured a bigfoot in Trumbull County [Ohio] – that it was injured so they were able to retrieve it – according to the report, it is still alive. The authorities are involved and it might not be a hoax this time. He heard the report on 700 AM – we live here in Kentucky – Clark county. I have not seen anything on the news yet.
UPDATE: Now this Bigfoot is said to have been in Ohio, not Kentucky. "@SlikToys: @CryptoLoren 700 WLW AM Cincinnati is claiming it was captured in Ohio, not Kentucky."
Bigfoot Evidence and Joedy Cook now saying: "We're currently tuned into 700WLW Cincinnati – The Big One, listening about a possible capture of Bigfoot in Ohio. Apparent, the Ohio Department of Natural Resources are involved."
Pennsylvania Bigfoot researcher Eric H. Altman writes, via FB: "The radio announcer stated the guy on before him made it up because it was a slow news day. He got 3 hours of talk out of it."
Could this be "Daisy in a Box" hitting the mainstream media? No, just a journalistic hoax by a bored radio announcer, apparently.
Loren Coleman – has written 5489 posts on this site.
Loren Coleman no longer writes for Cryptomundo. His archived posts remain here at Cryptomundo.