Posted by: Loren Coleman on November 29th, 2010
It is rather intriguing how many new species keep getting discovered. Just when you let your guard down, and think that the new surprises for the year have been exhausted,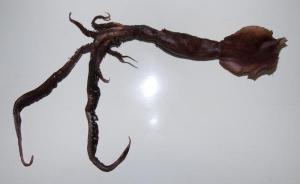 a new squid is noted in the southern Indian Ocean,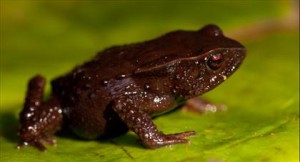 new toads and a frog are found in Colombia,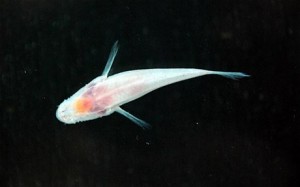 a new blind cave fish and frog that carries it young in its back are discovered in eastern Papua,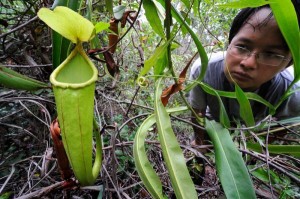 a new carnivorous plant is revealed in Cambodia, and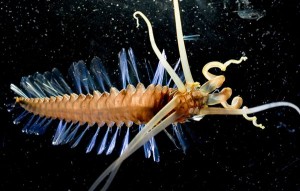 a newly named squid worm is found deep off the Philippines.
This week it was announced that a new, critically endangered species of ground parrot in Western Australia had been discovered.
A team of Australian researchers involving DNA experts from the University of Adelaide led by Australian Wildlife Conservancy's Dr Stephen Murphy, used DNA from museum specimens up to 160 years old to reveal that populations of ground parrots in eastern and western Australia are highly distinct from each other and that the western populations should be recognized as a new species, Pezoporus flaviventris.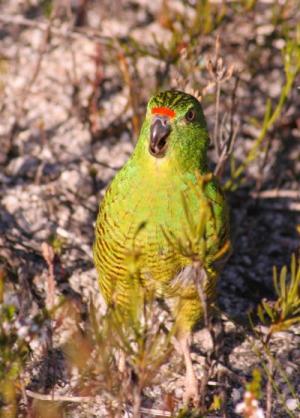 An adult Western gound parrot photographed in Fitzgerald River National Park, Western Australia. (Credit: Copyright Brent Barrett, WA Department of Environment and Conservation.)
What could be next?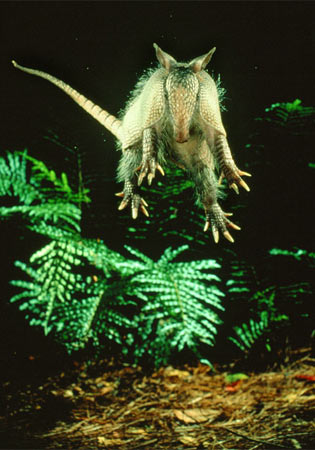 A new species of flying, er, high leaping armadillo?
Loren Coleman – has written 5489 posts on this site.
Loren Coleman no longer writes for Cryptomundo. His archived posts remain here at Cryptomundo.