Posted by: Loren Coleman on June 27th, 2006

Entertainment Insiders announced that actor Matt Lattimore, 45, has died of undisclosed causes on June 4, 2006. He was born March 24, 1961, in Long Beach, California, and lived and worked in California most of his life.
The star of over 25 television commercials, Lattimore also acted in five motion pictures, including the lead role of Roger Gordon in Sasquatch Hunters (2005) and as a major in Hunter's Moon (2006).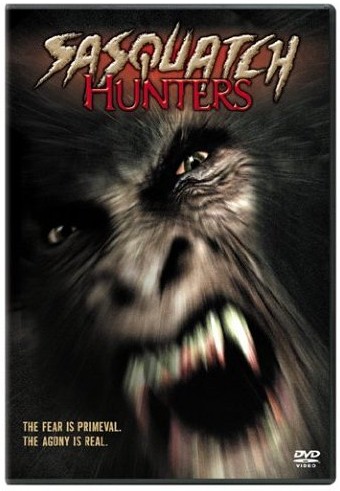 The original title for Sasquatch Hunters was Primeval. The plot involves the adventures of forest rangers and scientists who go on an archaeological dig for fossils in a Bigfoot burial ground.
The Internet Movie Database published the following as the "Memorable Quote" from Sasquatch Hunters (2005):
Dr. Helen Gilbert (Amy Shelton-White): Is it safe?
Roger Gordon (Matt Lattimore): Yeah, it's not here now.
Dr. Helen Gilbert (Amy Shelton-White): How do you know?
Roger Gordon (Matt Lattimore): Because we're still alive.
Lattimore's film is not to be confused with the 1997 movie, Sasquatch Hunters. The 1997 motion picture is a mockumentary about several groups, including The Bigfoot Society, true believers; the American Hominid Association, government-funded Bigfoot trackers; and the Michigan Cryptozoological Institute, a closed ranks organization, all three of which converge at the "Bigfoot Bonanza" festival.
Lattimore is survived by his wife, a son and daugther, and grandchildren. Our deepest sympathy and wishes to his family and friends for this loss.
Matt Lattimore is shown below during the filming of Sasquatch Hunters (with rifle) and during one of his Discovery Channel commercials.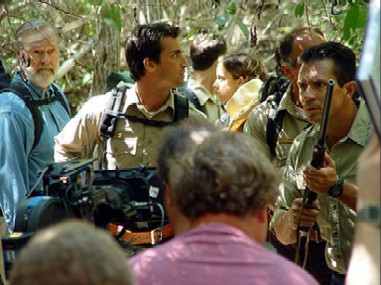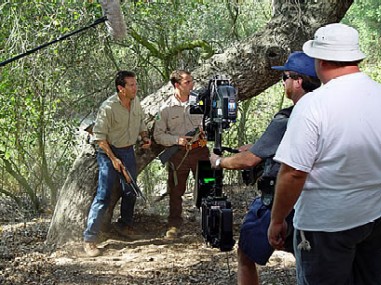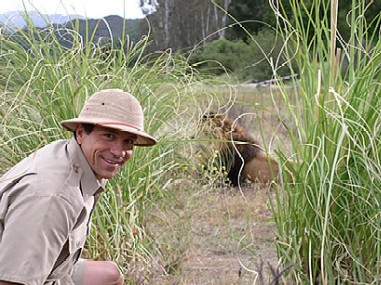 Loren Coleman – has written 5489 posts on this site.
Loren Coleman no longer writes for Cryptomundo. His archived posts remain here at Cryptomundo.