Posted by: Loren Coleman on December 12th, 2011
NOW PLAYING! Starting on December 11, 2011 — Loren Coleman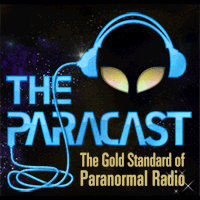 The Paracast is brought to you weekly on GCN Radio. Click here to get the exclusive GCN app for your iPhone or Android smartphone!.
December 11, 2011 (NOW PLAYING!): The Paracast is a Fortean radio show that takes you on a journey to a world beyond science, where strange phenomena of all kinds have been reported by millions. The Paracast seeks to shed light on the mysteries and complexities of our Universe and the secrets that surround us in our everyday lives.
Join long-time paranormal researcher Gene Steinberg, co-host Christopher O'Brien, a seasoned field investigator, and a panel of special guest experts and experiencers, as they explore the realms of the known and unknown. Listen each week to the great stories of the history of the paranormal field in the 20th and 21st centuries.
On this week's show: Gene and Chris welcome long-time cryptozoological researcher Loren Coleman. Loren has recently expanded his International Cryptozoology Museum, and is prepared to talk about the latest research into reports of strange creatures around the globe.
Remember, when in Maine USA, come visit the International Cryptozoology Museum. Thank you.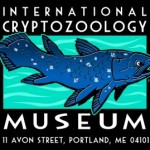 Thank you!
Loren Coleman – has written 5489 posts on this site.
Loren Coleman no longer writes for Cryptomundo. His archived posts remain here at Cryptomundo.