Posted by: Loren Coleman on July 18th, 2012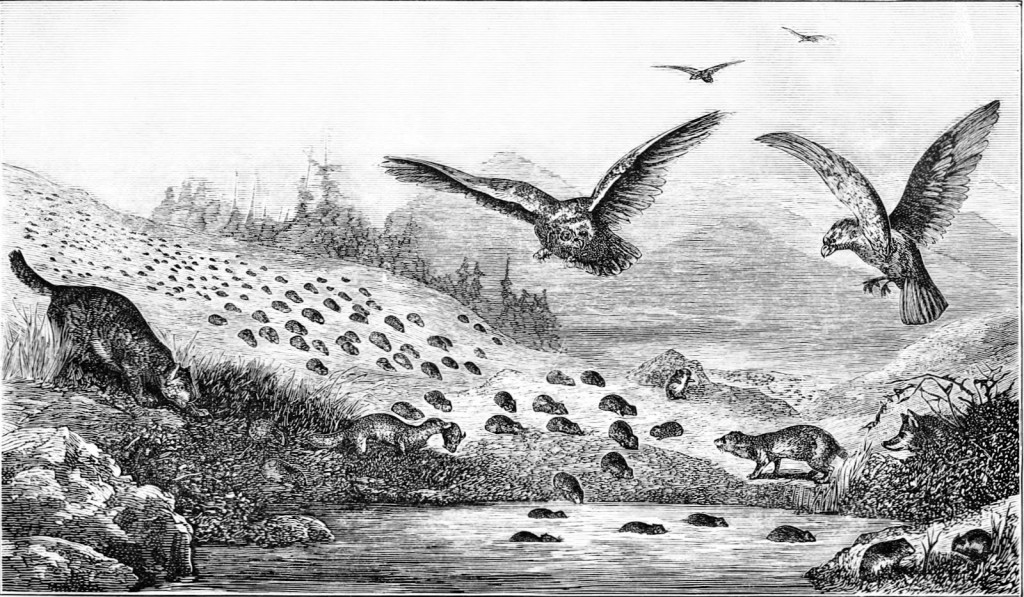 Ah, lemmings are shown in the above Popular Science Monthly Volume 11, 1877 print. They continue to be a topic of cartoonists (see below). In many ways, lemmings' behavior remains a cryptic topic in zoology.
In my books I have written of how Disney's film production company created a myth in their 1958 documentary, White Wilderness. The "lemming suicides" are now part of our language and culture. But it's not true.
Or is it? The following video from Britannica seems to be indicating something else.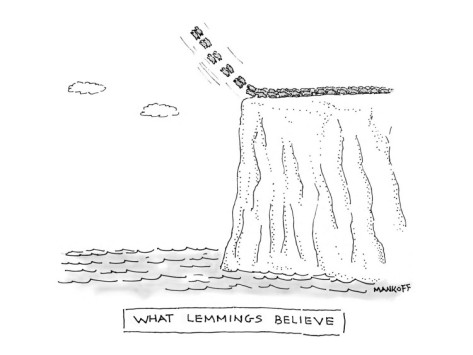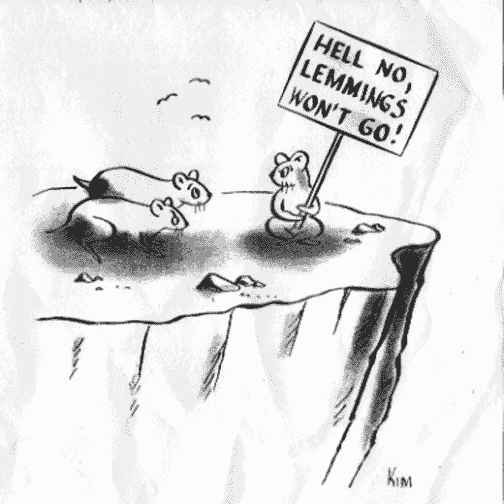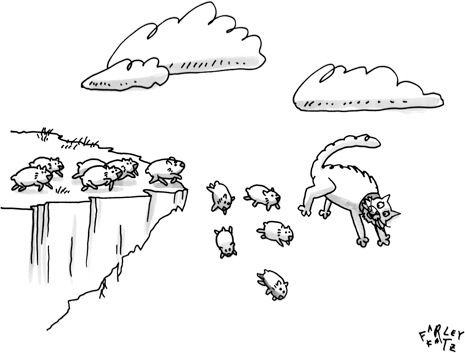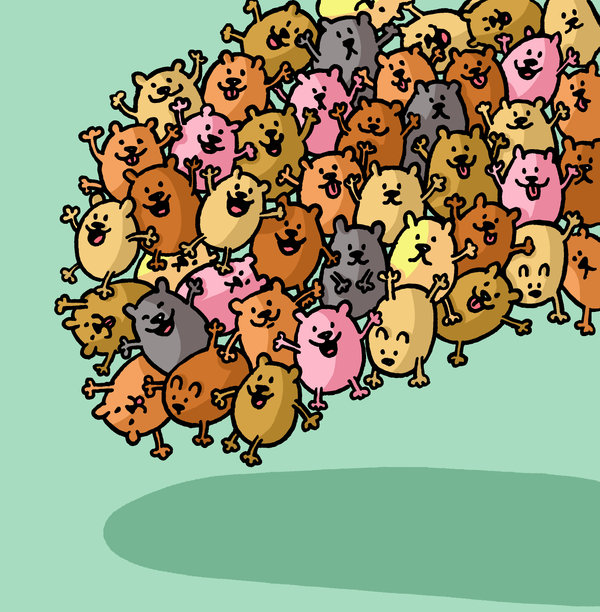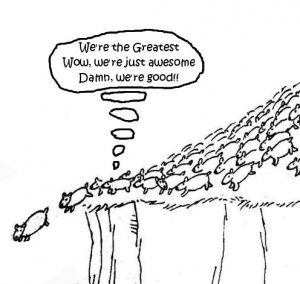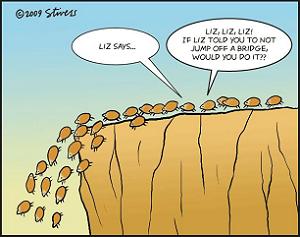 My personal all-time favorite commentary on this is Larson's classic: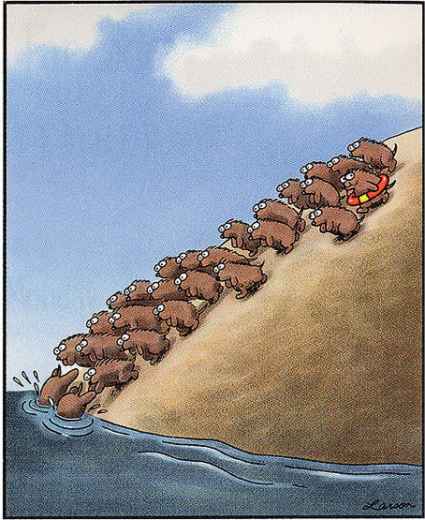 Loren Coleman – has written 5489 posts on this site.
Loren Coleman no longer writes for Cryptomundo. His archived posts remain here at Cryptomundo.