Posted by: Loren Coleman on February 8th, 2011

One of the earliest ornithologists to have supported the dinosaurian origin of birds was Bradley Livezey (above).
There is shocking news out of southwestern Pennsylvania that Livezey has died, according to the Pittsburgh Post-Gazette, local CBS news, and other area media.
The Allegheny County Medical Examiner's office has identified the victim of a fatal car crash as Bradley Livezey, a world-renowned Carnegie Museum of Natural History ornithologist.
The crash occurred along Route 910 near North Chapel Drive and Pearce Mill Road in Pine at around 8:30 this morning. Livezey, 56, of Wexford, was pronounced dead at the scene at 9:07 a.m. today, February 8, 2011.
Lieutenant John Love told KDKA-TV that the driver of a blue Toyota coupe lost control of the vehicle and was struck by an oncoming pickup truck. He reported that the road was likely slickened by the snow and ice, which pelted the region throughout most of the morning.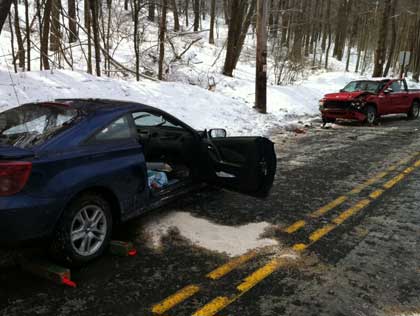 (Photo Credit: Jim Lokay/KDKA)
Livezey served as the Curator of Birds at the museum. His research focused on flightless birds. A seminal paper he authored in 1986 led to classifications of birds adopted by many field guides and books on waterfowl.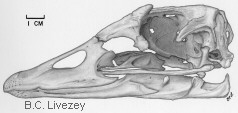 His subspeciality in fossil birds was well-respected, involving examples such as his paper on the tenth skeletal specimen of Archaeopteryx, on genetic analysis for the study of the evolution of birds, and other discussions on vertebrate paleontology.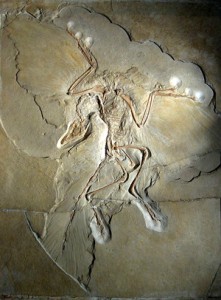 +++
Updated Info: I told Darren Naish about Livezey's death overnight, and he has written an excellent tribute this morning.
Loren Coleman – has written 5489 posts on this site.
Loren Coleman no longer writes for Cryptomundo. His archived posts remain here at Cryptomundo.