Posted by: Loren Coleman on October 27th, 2006
Halloween 2006 seems as good a time as any to publish a response to several requests I have received lately for my top ten picks in cryptids, those animals that serve as the focus of cryptozoologists.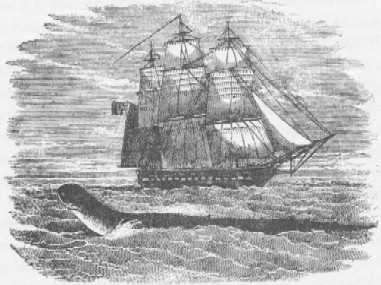 Of course, thinking outside the lines, as I always do, I had to choose thirteen. Also, I had to create two parallel lists. One is for those supported by what I see as the most credible evidence, in my opinion only. For the other group, I see this one as viewed through the public's eye, those most popular cryptids, monsters, crypto-creatures, or whatever the latest moniker might be that comes into a reality television producer's creative copy, or an article author's narrative.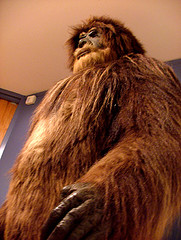 Here's how I see it. Share your thoughts on your lists, below, in comments, if you wish.
Happy Halloween!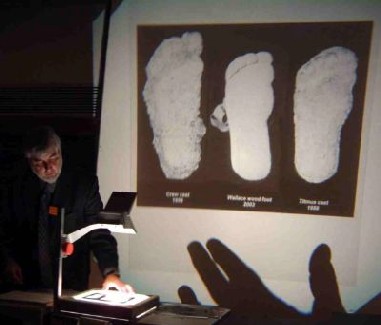 Loren Coleman's Top Thirteen Most Credible Cryptids
(those with the best evidence)
1. Bigfoot/Sasquatch (Pacific Northwest specific)
2. Orang Pendek
3. Giant Octopus
4. Cryptid Cetacean (Mesoplodon sp.)
5. Thylacine
6. Yeti
7. Nguoi Rung
8. Yeren
9. Queensland Tiger
10. Sea Serpent
11. Ogopogo
12. Spotted Lion
13. Loch Ness Monster/Nessie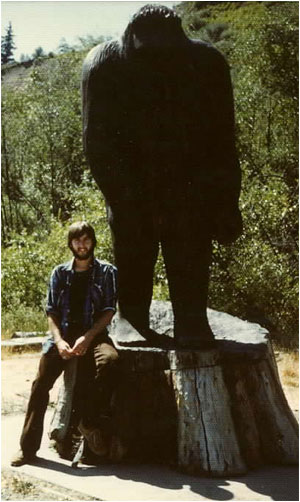 Loren Coleman's Top Thirteen Most Popular Cryptids
(as known by and to the general public and mass media)
1. Bigfoot
2. Nessie
3. Yeti/Abominable Snowmen
4. Sea Serpent
5. Mothman
6. Chupacabras
7. Dover Demon
8. Mokele-mbembe
9. Thunderbird
10. Skunk Ape
11. Yowie
12. Nandi Bear
13. Jersey Devil
Sometimes, it seems the more bizarre the cryptid, the more popular it becomes, especially in this modern Internet age. The Chupacabras (pictured below) resulted in high online interest beginning in 1995. But it has happened before, via newspapers and televisions broadcasts, for example, thirty years ago due to something being seen in Dover, Massachusetts. After all, all news is local, first.
Bill Bartlett's painting of the Dover Demon, April 1977.
Loren Coleman – has written 5489 posts on this site.
Loren Coleman no longer writes for Cryptomundo. His archived posts remain here at Cryptomundo.