Posted by: Loren Coleman on August 21st, 2008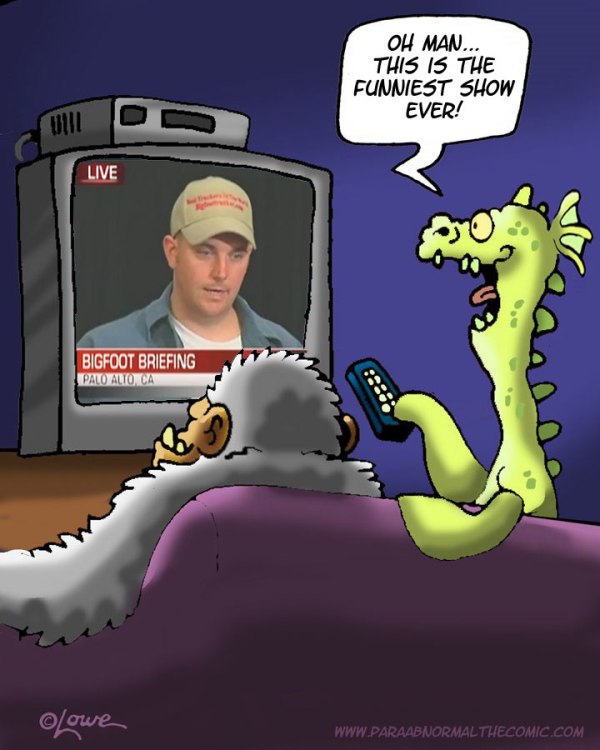 Roy Dillon: You talk the lingo. What's your pitch?
Myra Langtry: The long end, big con.
Roy Dillon: Nobody does that single-o.
Myra Langtry: I was teamed ten years with the best in the business, Cole Langley.
Roy Dillon: I've heard the name.
Myra Langtry: It was beautiful! And getting better all the time.
Roy Dillon: Is that right?
Myra Langtry: It is, Roy. It's where you should be. What do you bring in, $300, $400 a week? We used money like that for tips!
~ The Grifters (1990)
The men confessed to Channel 2 they bought a costume off the Internet and filled it with possum roadkill and slaughterhouse leftovers….

"It's just a big hoax, a big joke," said car salesman Rick Dyer. Dyer told Channel 2 he never intended to put it across as the real deal. "It's Bigfoot. Bigfoot doesn't exist," he said….

Channel 2′s Mark Winne asked, "Did you start thinking, 'Oops, I'm lying, this isn't just a joke?'"

Dyer said, "Well, we told 10 different stories. Everyone knew we were lying."
~ WBS-TV – Atlanta.
Cole: Gloucester, we are talking about breaking the law here. I just want to make sure you understand that. No one is going to get hurt, but the law is going to be broken.
Hebbing: Laws are made to be broken, aren't they?
~ The Grifters (1990)
"On his YouTube videos, [Matt Whitton] said he has dreamed about being a Bigfoot researcher since he was kid." ~ Matt Moneymaker, BFRO, August 15, 2008.
Matt Whitton, a Clayton County police officer…, tells Channel 2 Action News, "I don't believe it does affect my credibility at all because this is Bigfoot. It would be one thing if I came out and said that I had something else that is tangible and real but right now as far as I'm concerned there is no real Bigfoot."
~ WBS-TV – Atlanta.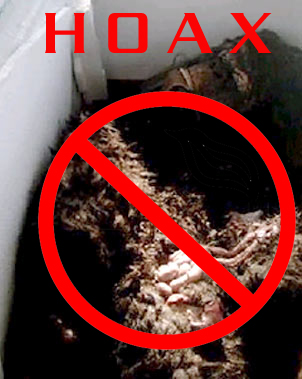 Louise Coleman: If I didn't know you better, I'd swear you had some class! ~ The Sting (1973).
Chief Jeff Turner with the Clayton County Police Department said he didn't find it funny. Turner fired Whitton from the Clayton County Police Department. "He lied on national TV so a defense attorney now could say, 'How do we know you're not lying now?'" said Turner.
~ WBS-TV – Atlanta.
Kid Twist: Dukey, if this thing blows up, the Feds will be the least of our problems. ~ The Sting (1973).
"He [Tom Biscardi] was involved in a similar hoax a few years back," said Agent Dan Ryan with the Palo Alto (Calif.) Police Department.
- The Atlanta Journal-Constitution, August 20, 2008.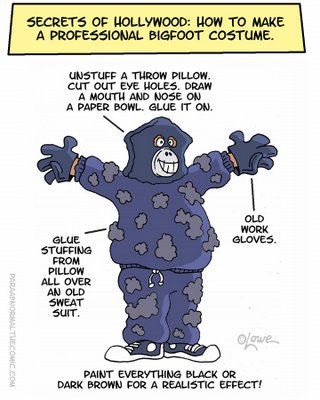 Cartoons used with the permission of their creator, Dave Lowe Design.
Loren Coleman – has written 5489 posts on this site.
Loren Coleman no longer writes for Cryptomundo. His archived posts remain here at Cryptomundo.