Posted by: Loren Coleman on July 30th, 2006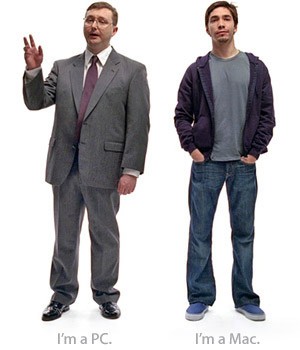 Recognize the guy here? Not the hairy one, but the guy underneath, on the right? Ah, that's the Mac Guy. He's become more famous for this role than some of his movies.
But Justin Long is a rather up and coming young actor. He has been in more movies than you probably remember. Right now, he's starring in Accepted, about the university he decides to create. He was in Dodgeball, recall, as the cheerleader who gets the girl? Long turned up in great Peyton Reed-directed gem, The Break-Up, with his good friend, Vince Vaughn. In general, Justin Long plays to be a very funny guy, quite often.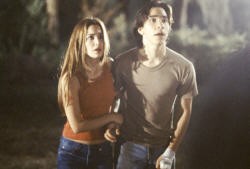 But Long also starred in Jeepers Creepers, a rather scary movie about a Mothman-type creature attacking people, usually teenagers, of course.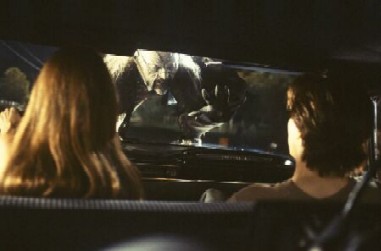 Jeepers Creepers is somewhat cryptid-oriented, but Justin Long may soon be most associated, in addition to being that Mac Guy in the ads, as the Bigfoot movie fellow too.
Long is going to be seen in two Bigfoot movies in rapid succession. One is The Sasquatch Dumpling Gang that we have talked about a great deal on Cryptomundo.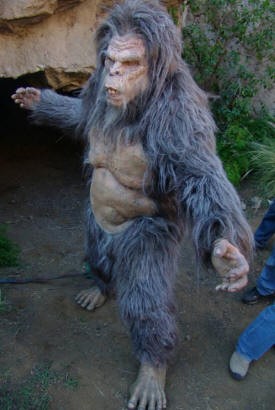 Long's other forthcoming Sasquatch flick is Strange Wilderness about the reality show that goes to the Andes in search of Bigfoot.
Mary McNamara, writing in the Los Angeles Times on July 29, says about Justin Long:
Although he is currently playing in theaters near you as Jennifer Aniston's gallery co-worker in "The Break-Up," Long was previously best known for his role in the TV series "Ed" (unless you are a horror fan and then it would be "Jeepers Creepers").
But now, as he prepares to ratchet up his film career (two of his movies, strangely enough, deal with Bigfoot — "What are the odds," he says with a laugh), he is fending off computer geeks who either find his Mac guy righteous or maddening.
and
Long, a Fairfield, Conn., boy who attended Vassar College, has been very ambivalent about the fame part of the job since his breakout role as the young sci-fi geek in "Galaxy Quest." He says he was shocked at how deeply affected people have been by the ads.
and
Watching "Accepted" and the upcoming "Sasquatch Dumpling Gang" (one of the two Bigfoot movies), Long began to understand the satisfaction of doing something well.
"'Sasquatch' is one of my favorite movies," he says. "Just to continue the arrogance. I can watch it over and over. I have watched it over and over.
Of course, he quickly admits, others might feel differently. "We'll find out soon enough I guess."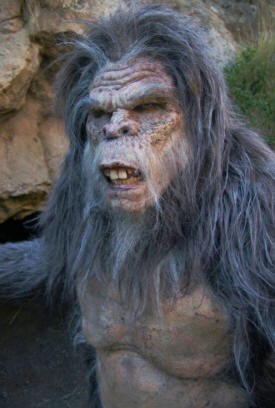 Loren Coleman – has written 5489 posts on this site.
Loren Coleman no longer writes for Cryptomundo. His archived posts remain here at Cryptomundo.